Mengontrol perkembangan sikap anak melalui program konseling di SDUT Bumi Kartini Jepara
Abstract
Dalam rangka mengontrol perilaku dan perkembangan anak pada usia pendidikan dasar, perlu adanya sinergitas serta komunikasi antara pihak sekolah dengan orangtua. Tujuan penelitian ini untuk menganalisis program konseling dalam mengontrol perilaku siswa Sekolah Dasar Unggulan Terpadu Bumi Kartini Jepara. Metode penelitian yang digunakan adalah deskriptif kualitatif. Dalam pengumpulan data menggunakan penelitia lapangan melalui wawancara, observasi langsung dalam implementasi program konseling. Hasil temuan  penelitian menunjukkan ada tiga program konseling yang dilaksanakan di Sekolah Dasar Unggulan Terpadu Bumi Kartini Jepara. Pertama, konseling secara individu yang dilakukan guru kelas dengan siswa. Program ini dilakukan sesuai kebutuhan pada waktu kondisional. Kedua, konseling bulanan antara guru kelas dengan orangtua siswa. Jadwal pelaksanaan setiap hari Jum'at pada akhir bulan. Ketiga, program layanan parenting bersama orangtua siswa setiap akhir semester. Program parenting dilakukan dalam bentuk variatif seperti seminar, sarasehan, gathering, dengan tema berbeda setiap semester. Parenting merupakan media update dan sharing informasi tentang perkembangan sikap anak dengan fasilitator ahli. Media komunikasi penunjang konseling adalah grup whatsapp orang tua siswa, guru, pimpinan sekolah, dan buku konseling tentang catatan masalah beserta hasil konseling.

In order to control the behavior, attitudes, and development of children in the age of basic education, there needs to be synergy and communication between stakeholder of the school and parents. This study aims to analyze counseling programs in controlling the behavior of students of Integrated Primary School Bumi Kartini Jepara. The research method used descriptive qualitative. In collecting data using field research through interviews, direct observation in the implementation of counseling programs. The results of the study are three counseling programs carried out at the Integrated Primary School Bumi Kartini Jepara. The first, individual counseling by class teachers with students. This program is carried out as needed in conditional time. The second, monthly counseling between class teachers and parents. Implementation schedule every Friday at the end of the month. The third, parenting service program with parents of students at the end of each semester. The parenting program is carried out in various methods such as seminars, parent class, gatherings, with different themes every semester. Parenting is a medium for updating and sharing information about the development of children's attitudes with expert facilitators. There are communication media in order to supporting counseling program, such as WhatsApp group of parents, teachers, school leaders, and counseling books about the problem notes and the results of counseling.
Keywords
counseling program, controlling student behavior, elementary school
References
Aminah, S. d. (2014). Pengembangan Model Program Bimbingan dan Konseling Berbasis Karakter di Sekolah Dasar. Jurnal Bimbingan Konseling, 3(1), 72-75.
Hidayat, H. Y. (2013, Juni). Profil Siswa Agresif Dan Peranan Guru BK. Konselor Jurnal Ilmiah Konseling, 2(2), 7-10.
Jarkawi. (2015). Perencanaan Program Bimbingan Konseling di SMP 25 Banjarmasin. Jurnal Koseling GUSJIGANG(1).
Jarkawi, A. R. (2017). Strategi Bimbingan dan Konseling Karier Bermutu pada Sekolah Menengah Kejuruan Syuhada Banjarmasin2. Jurnal Kajian Bimbingan dan Konseling, 2(3), 123-131.
Minsih. (2015). Pelaksanaaan Layanan Dasar Bimbingan Dalam Membentuk Karakter Siswa Di SD Muhammadiyah Program Khusus Kota Surakarta. Profesi Pendidikan Dasar.
Nahriyah, S. (2017). Tumbuh Kembang Anak Di Era Digital. Risalah, Jurnal Pendidikan dan Studi Islam, 4(1), 65-74.
Penyusun, T. (2018). Profil Sekolah Dasar Unggulan Terpadu Bumi Kartini Jepara. Jepara: Yayasan Bumi Kartini.
Rohmah, E. Y. (2010). Perkembangan Psikologis Anak MI/SD: Studi Atas Dampak Kepergian Ibu Sebagai TKW Ke Luar Negeri . KODIFIKASIA Jurnal Penelitian Keagamaan dan Sosial Budaya , 1 (4), 127-146.
Saputra, W. N. (2016). Evaluasi Program Konseling Individu di SMP Laboratorium Universitas Negeri Malang Dengan Model Discripancy. Jurnal Konseling.
Sukmadinata, N. S. (2009). Metode Penelitian Pendidikan. Bandung: Remaja Rosdakarya.
Widada. (2013). Program Bimbingan dan Konseling di Sekolah Dasar . Jurnal Pemikiran dan Pengembangan SD , 1 (1), 65-75.
Widayanti, C. G. (2009, Desember). Fenomena Bullying Di Sekolah Dasar Negeri Di Semarang: Sebuah Studi Deskriptif. Jurnal Psikologi Undip, 5(2).
Article Metrics
Abstract has been read : 476 times
PDF file viewed/downloaded: 0 times

DOI:

http://doi.org/10.25273/counsellia.v8i2.3284
Refbacks
There are currently no refbacks.
This work is licensed under a
Creative Commons Attribution-NonCommercial-NoDerivatives 4.0 International License
.
---
Counsellia is Indexed By: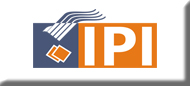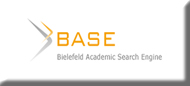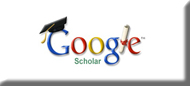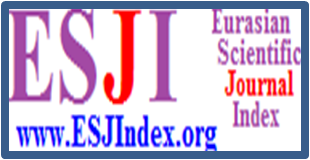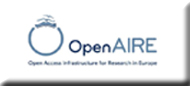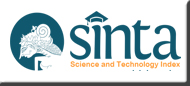 Counsellia Office:
Universitas PGRI Madiun
Program Studi Bimbingan dan Konseling
 


View Counsellia Stats
---
This work is licensed under a
Creative Commons Attribution-NonCommercial-ShareAlike 4.0 International License
.