Meningkatkan planned happenstance skills dalam perspektif Al Qur'an Surah Al Balad
Abstract
Makalah ini dimaksudkan untuk menjelaskan tentang meningkatkan planned happenstance skills dalam perspektif Al Qur'an surah Al Balad dari ayat 1 hingga ayat 20. Konsep planned happenstance skills percaya bahwa perilaku manusia merupakan produk dari pengalaman belajar yang tersedia dalam situasi terencana dan tidak terencana. Dalam ajaran Islam semua perilaku manusia tertumpu pada keyakinan bahwa segala sesuatu sudah merupakan rencana Allah, manusia hanya dituntut untuk mencoba dan kemudian mengembalikan hasil dari upaya tersebut kepada Allah. Dalam skema enam prinsip yang dapat diterapkan konselor untuk meningkatkan planned happenstance skills yang dikemukakan Krumboltz, surat Al Balad dapat menjadi alternatif alur yang unik dengan: (1) Menekankan mempercayai kehendak Allah, ayat 1-4; (2) Mengambil hikmah terhadap apapun yang telah terjadi, ayat 5-7; (3) Konseli didorong untuk bersikap fleksibel dalam menanggapi kondisi yang terjadi, ayat 8-10; (4) Konselor menerima umpan balik konseli, ayat 11-16; (5) Konseli dapat menafsirkan setiap hubungan komunikasi secara efektif, ayat 17-18; dan terakhir (6) Memastikan konseli menjalankan keseluruhan alur secara maksimal dan utuh, ayat 19-20.
This paper is intended to express the increased planned happenstance skills based on Al Qur'an Surah Al Balad from verses 1 through 20. Planned happenstance skills believe in human behavior is the product of many learning experiences available by planned and unplanned situations. In the teachings of Islam everything is based on the belief that everything has been planned by Allah, man is required to be able to try and then return the results of such efforts to Allah. In the scheme of six counselor lines increasing the planned happenstance skill offered by Krumboltz, the Al Balad surah can be a unique alignment alternative with: (1) Emphasis to trust Allah, verses 1-4; (2) Taking wisdom on what has happened, verses 5-7; (3) The counselee is encouraged to be flexible in response to the circumstances, verses 8-10; (4) Counselors receive counselee feedback, verses 11-16; (5) The counselee can interpret every communication relation effectively, verses 17-18; and lastly (6) Ensure the counselee runs the overall flow as a whole and safely, verses 19-20.
Keywords
counselor, surah Al Balad, planned happenstance skills
References
Al Qur'an.
Adi, Andri. (2016). Analisis Penyebab Tingginya Pengangguran Sarjana di Kecamatan Simeulue Barat Kabupaten Simeulue. (Skripsi, Universitas Teuku Umar).
Ahn, S., et. al (2015). "Planned Happenstance Skills and Occupational Identity Status in High School Students". The Career Development Quarterly, 63(1): 31-43.
Badan Pusat Statistik. (2017). Keadaan Ketenagakerjaan Indonesia Agustus 2017. Tersedia: https://www.bps.go.id/pressrelease/2017/11/06/1377/agustus-2017--tingkat-pengangguran-terbuka--tpt--sebesar-5-50-persen.html [22 Maret 2018].
Kementerian Agama RI. (2010). Al Qur'an dan Tafsirnya: Jilid X Juz 28-29-30. Jakarta: Penerbit Lentera Abadi.
Kim, B., et al (2014a). "A Moderated Mediation Model of Planned Happenstance Skills, Career Engagement, Career Decision Self-Efficacy, and Career Decision Certainty". The Career Development Quarterly, 62: 56–69.
Kim, B., et. al (2014b). "Construction and Initial Validation of the Planned Happenstance Career Inventory". The Career Development Quarterly, 62: 239–253.
Krumboltz, et. al (2013). "Applying the Happenstance Learning Theory to Involuntary Career Transitions". The Career Development Quarterly, 61(1): 15-26.
Krumboltz, J. D. (2009). "The Happenstance Learning Theory". Journal of Career Assessment, 17: 135–154.
Krumboltz, J. D. (2015). "Practical Career Counseling Applications of the Happenstance Learning Theory" dalam P. J. Hartung, M. L. Savickas, dan W. B. Walsh (Ed.), American Psychological Association Handbook of Career Intervention. Washington, DC: American Psychological Association. Hlm. 283-292.
Mitchell, et. al (1999). "Planned Happenstance: Constructing Unexpected Career Opportunities". Journal of Counseling & Development, 77: 115–124.
Rhee, E., et. al (2015). "The Relationship among the Six Vocational Identity Statuses and Five Dimensions of Planned Happenstance Career Skills". Journal of Career Development, 43(4): 368-378.
S., Dewi Hartina. (2009). "Faktor-faktor yang Mempengaruhi Pengangguran Terselubung di Perdesaan Jawa Tengah: Analisis Data Sakernas 2007." Jurnal Kependudukan Indonesia, IV(1): 15-32.
Sutrisno, Abu Zakariya. (2016). Tawakal dan Ikhtiar. Tersedia: https://ukhuwahislamiah.com/tawakal-dan-ikhtiar/ [22 Maret 2018].
Article Metrics
Abstract has been read : 219 times
PDF file viewed/downloaded: 0 times

DOI:

http://doi.org/10.25273/counsellia.v8i2.2378
Refbacks
There are currently no refbacks.
This work is licensed under a
Creative Commons Attribution-NonCommercial-NoDerivatives 4.0 International License
.
---
Counsellia is Indexed By: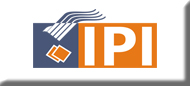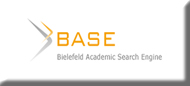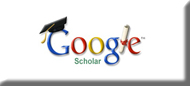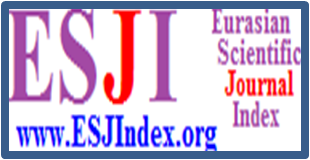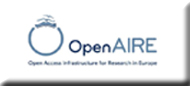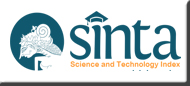 Counsellia Office:
Universitas PGRI Madiun
Program Studi Bimbingan dan Konseling
 


View Counsellia Stats
---
This work is licensed under a
Creative Commons Attribution-NonCommercial-ShareAlike 4.0 International License
.