KEANEKARAGAMAN HAYATI TANAMAN LUMUT (BRYOPHITHA) DI HUTAN SEKITAR WADUK KEDUNG BRUBUS KECAMATANPILANG KECENG KABUPATEN MADIUN
Abstract
The aim of research to determine the diversity of plant species of moss in the forest areas  around the reservoir Kedung Brubus Pilang Kenceng District of Madison County , based on the external structure and taxonomy , as the building blocks of high school biology lab manual mosses ( Bryophyta ) .Teknik research exploration , consisting of 6 points location as a decision mosses around the reservoir Kedung Brubus . Moss plants were found to be observed , identified, noted habitat , research location on the chart observations , documented and made herbarium . The results of the study there are 10 species Leucophanes glaucum, Thiudium investa, Polytrichum commune, Garovaglia plicata, Chenidium lychnites, Meteorium miquelianum, ricissa sp, Pogonotum cirrhatum, Fissidens cristatus, Barbrlla enervis.
Keywords
Bryophyta, biodiversity, reservoir, Kedung Brubus
Article Metrics
Abstract has been read : 1467 times
PDF file viewed/downloaded: 0 times

DOI:

http://doi.org/10.25273/florea.v3i1.787
Refbacks
There are currently no refbacks.
Copyright (c) 2016 Florea : Jurnal Biologi dan Pembelajarannya
Florea: Jurnal Biologi dan Pembelajarannya indexed by: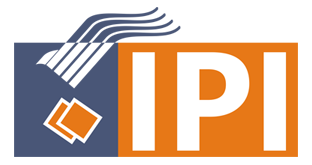 Copyright Florea: Jurnal Biologi & Pembelajarannya
View Florea Stats