PENGARUH SIKAP DAN MOTIVASI TERHADAP KINERJA KARYAWAN PADA MTsN TAKERAN KABUPATEN MAGETAN
Abstract
The problems faced by MTsN Takeran Kab. Magetan is that employees often face problems in the workplace, either with colleagues, superiors or the job itself. The attitude of employees in response to the work environment will be able to affect the performance of employees. The attitude of the employee must be balanced high motivation to work so that the employee's performance can be maximized. The purpose of this study was to determine the effect of work attitudes and motivation on employee performance on MTsN Takeran Kab. Magetan. Based on calculations Regression Test SPPS program showed that the 21:00 version Attitude and Motivation significant and positive impact on employee performance. Thus, the higher or better attitude and motivation, the performance of employees will be increased.
 
Keywords: Attitude, Motivation and Employee Performance.
Keywords
Manajemen, Management, Marketing Management, Economic, Merk, Service Quality
Article Metrics
Abstract has been read : 117 times
PDF file viewed/downloaded: 0 times

DOI:

http://doi.org/10.25273/capital.v1i1.2137
Refbacks
There are currently no refbacks.
This work is licensed under a
Creative Commons Attribution-NonCommercial-NoDerivatives 4.0 International License
.
Capital is indexed by: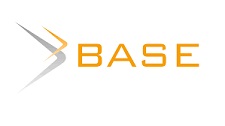 Editorial Office:
Universitas PGRI Madiun
Kampus 3 Lantai 2 Program Studi Manajemen
Fakultas Ekonomi dan Bisnis
Jl. Auri No. 16 Kota Madiun 63118

This work is licensed under a Creative Commons Attribution-NonCommercial-ShareAlike 4.0 International License.