PENGARUH PENILAIAN PEMBIAYAAN TERHADAP KEPUTUSAN PEMBERIAN PEMBIAYAAN KREDIT MOBIL PADA PT. TRIHAMAS FINANCE CABANG MADIUN
Abstract
This study aimed to obtain findings about the influence eksplanitif tested financing vote against the decision to grant credit. This study uses a quantitative research design causal. The subjects were Pt. TrihamasMadiun branch and its object is the credit assessment and lending decisions are collected using a questionnaire and analyzed using multiple linear regression analysis. The results showed that the assessment of financing postitif 5C and significant influence lending decisions.  

Keywords: Assessment of financing, lending decisions.  
Keywords
Manajemen, Management, Marketing Management, Economic, Merk, Service Quality
Article Metrics
Abstract has been read : 77 times
PDF file viewed/downloaded: 0 times

DOI:

http://doi.org/10.25273/capital.v1i1.2134
Refbacks
There are currently no refbacks.
This work is licensed under a
Creative Commons Attribution-NonCommercial-NoDerivatives 4.0 International License
.
Capital is indexed by: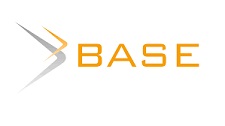 Editorial Office:
Universitas PGRI Madiun
Kampus 3 Lantai 2 Program Studi Manajemen
Fakultas Ekonomi dan Bisnis
Jl. Auri No. 16 Kota Madiun 63118

This work is licensed under a Creative Commons Attribution-NonCommercial-ShareAlike 4.0 International License.