ETNOZOOLOGI: STUDI KEARIFAN LOKAL MASYARAKAT ADAT KAMPUNG NAGA TASIKMALAYA
Abstract
Ethnozoological study is a study that examines the relationship between humans and animals in traditional studies. People's knowledge in relation to these animals has been passed down from generation to generation to become local wisdom. This ethnozoology includes the matter of raising animals, managing animals for medicine, food and customary and ritual activities, as well as the reciprocal relationship between humans and surrounding animals. The people of Kampung Naga are indigenous people located in Tasikmalaya who still adhere to the local wisdom they have today. Due to the absence of a study on ethnozoological studies in the Kampung Naga community, research was carried out on animal maintenance and control of rice pests which were included in the study of ethnozoological studies. The data collection techniques in this study were interview techniques and documentation with qualitative research methods. The results of the study found that the people of Kampung Naga have local wisdom regarding the control of agricultural pests, the main pests are brown planthopper, walang sangit, rats and birds as well as animal maintenance including chickens, goats, fish, guinea pigs and rabbits. This study aims to describe the study of ethnozoological studies of the people of Kampung Naga, Neglasari Village, Salawu District, Tasikmalaya Regency as a source of learning biology in the form of a booklet.
ETNOZOOLOGI: STUDI KEARIFAN LOKAL MASYARAKAT ADAT KAMPUNG NAGA TASIKMALAYA
Keywords
Kampung Naga, Ethnozoology, Animals, Rice Pests, Raising of Animals
References
Hermawan, I. (2014). Bangunan Tradisional Kampung Naga : Bentuk Kearifan. Sosio Didaktika. https://doi.org/10.15408/sd.v1i2.1256
Iskandar, J. (2018). Etnobiologi,Etnoekologi Dan Pembangunan Berkelanjutan. Yogyakarta. Plantaxia
Khairunnisa, M. (2014). Kosmologi Ruang Adat Sebagai Identitas Pemukiman Kampung Naga, Tasikmalaya - Jawa Barat. Teknik, 35(1), 49–55. https://doi.org/10.14710/teknik.v35i1.7040
Nurrohman, M., Suryanto, A., & Puji, K. (2014). Penggunaan Fermentasi Ekstra Paitan (Tithonia diversifolia L.) dan Kotoran Kelinci Cair Sebagai Sumber Hara pada Budidaya Sawi (Brassica juncea L.) Secara Rakit Apung. Produksi Tanaman, 2(8), 650. Retrieved from http://protan.studentjournal.ub.ac.id
Permana, S. (2015).Kampung Naga : Pengetahuan Ekologi Tradisional dan Pelestarian Keanekaragaman Hayati Tumbuhan.Yogyakarta. Plantaxia
Sidik Permana, Johan Iskandar, P. (2018). local knowledge on rice variations (landraces) of the Naga Comuniti, West Java, Indonesia. Asian Journal of Ethnobiology, 1(1), 224–234. https://doi.org/10.13057/asianjethnobiol/y010101
Sufia, R., Sumarmi, & Amirudin, A. (2016). Kearifan Lokal Dalam Melestarikan Lingkungan Hidup (Studi Kasus Masyarakat Adat Desa Kemiren Kecamatan Glagah Kabu. Jurnal Pendidikan: Teori, Penelitian, Dan Pengembangan, 1(4), 726–731. Retrieved from http://journal.um.ac.id/index.php/jptpp/article/view/6234
Sumarlina, E. S. N., Darsa, U. A., & Permana, R. S. M. (2019). Pemuliaan Pangan Berbasis Naskah Mantra Pertanian Dalam Kaitannya Dengan Tradisi Masyarakat Kampung Naga Dan Baduy. Jumantara: Jurnal Manuskrip Nusantara, 9(2), 69. https://doi.org/10.37014/jumantara.v9i2.244
Trivana, L., Yudha Pradhana, A., & Pahala Manambangtua, A. (2017). Optimalisasi Waktu Pengomposan Pupuk Kandang Dari Kotoran Kambing Dan Debu Sabut Kelapa Dengan Bioaktivator Em4. Jurnal Sains &Teknologi Lingkungan, 9(1), 16–24. https://doi.org/10.20885/jstl.vol9.iss1.art2
Unayah, N., & Sabarisman, M. (2016).Idenstitas Kearifan Lokal Dalam Pemberdayakan Komunitas Adat Terpencil.Sosio Informa, 2(1).
Wiradimadja, A. (2018). Nilai-Nilai Karakter Sunda Wiwitan Kampung Naga sebagai Bahan Pembelajaran Ilmu Pengetahuan Sosial. Jurnal Pendidikan Sejarah Indonesia, 1(1), 103–116. https://doi.org/10.17977/um033v1i12018103
Article Metrics
Abstract has been read : 220 times
PDF file viewed/downloaded: 0 times

DOI:

http://doi.org/10.25273/florea.v8i2.9504
Refbacks
There are currently no refbacks.
Copyright (c) 2021 Florea : Jurnal Biologi dan Pembelajarannya
This work is licensed under a
Creative Commons Attribution-ShareAlike 4.0 International License
.
Florea: Jurnal Biologi dan Pembelajarannya indexed by: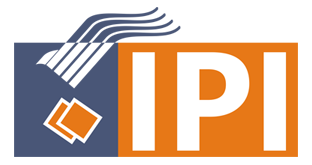 Copyright Florea: Jurnal Biologi & Pembelajarannya
View Florea Stats