PENGARUH LAMA FERMENTASI TERHADAP KADAR PROTEIN TEMPE BIJI DURIAN
Abstract
Tempeh is a food that is produced from the fermentation process by Rhizopus mold. Tempe derived from soy that contains carbohydrates and proteins needed during fermentation. In addition to soy other materials that could be used adalag Biju durian. Flour starch content of 43.6 g / 100g durian seeds while the protein at 2.6 g / 100gr durian seeds. Tempeh from durian seeds are foods produced from the fermentation of Rhizopus fungi same group as soybeans. Through the fermentation process, the components of the complex nutrients durian seeds ingested by fungi with the enzymatic reaction and the resulting compounds are more modest. This study aims to determine levels of protein
contained in each fermentation. The research method using the experimental method Completely Randomized Design (CRD) is a variation of fermentation time of 30 hours, 40 hours and 50 hours. Collecting data by calculating the protein content through formol titration method. Analysis of data using analysis of variance (ANOVA) two ways through SPSS version 23.0 which shows the difference in the protein content of the soybean quality with a significant level of 0.018 <0.05, which means the length of fermentation. The highest protein content of fermentation 30 hours. The protein content of fermentation time low of 50 hours.The results of this study support the existence of tempeh
produkrivitas and durian seeds in the world food industry.
Keywords
Protein test, Seeds durian tempeh, Fermentation
Article Metrics
Abstract has been read : 626 times
PDF file viewed/downloaded: 0 times

DOI:

http://doi.org/10.25273/florea.v3i2.799
Refbacks
There are currently no refbacks.
Copyright (c) 2016 Florea : Jurnal Biologi dan Pembelajarannya
Florea: Jurnal Biologi dan Pembelajarannya indexed by: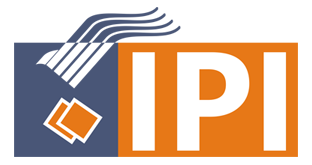 Copyright Florea: Jurnal Biologi & Pembelajarannya
View Florea Stats