PENERAPAN METODE ROLE PLAYING DENGAN MEDIA ORKAS (ORGAN KORAN BEKAS) UNTUK MENINGKATKAN PRESTASI BELAJAR BIOLOGI SISWA KELAS XI IPA MADRASAH MA'ARIF AL-FALAH
Abstract
This study aims to determine the application of methods Role Playing with "Orkas (Organ KoranBekas)" can improve learning achievement of XI IPA Biology class in Madrasah Maarif Al-Falah. The research was conducted in Madrasah Maarif AL-Falah district of Ngrayun Ponorogo. The subjects were
students of class XI second half of Al-Falah Madrasah Maarif District of Ngrayun Ponorogo school year 2014/2015 the number of students 16 children. The study consisted of two cycles, each cycle consisting of four phases: planning, implementation, observation and reflection. The results showed an increase in
learning achievement. Student achievement can be seen in the first cycle of 74.75, while the second cycle of 79.43 increased by 4.68. Additionally methods and media Orkas Role Playing (Organ newspaper Used) can improve the quality of the learning process. This is evident from the increasing every aspect of
students' courage and precision in playing its role 50% (18.75% to 68.75%). Cooperation of students in the group increased by 50% (25% to 75%). Attitude and cooperation skills of students in the group during the role play increased 37.5% (31.25% to 68.75%). And courage of students in expressing
responses or opinions and experience after playing the role of increased 37.5% (31.25% to 68.75%). It can be concluded that the use of Role Playing methods and media Orkas Organ Koran Bekas/Organs From Newspaper) can increase student achievement grade XI Madrasah Maarif Al-Falah.
Keywords
Role Playing, Orkas (Organ Koran Bekas), Student achievement
Article Metrics
Abstract has been read : 360 times
PDF file viewed/downloaded: 0 times

DOI:

http://doi.org/10.25273/florea.v3i2.798
Refbacks
There are currently no refbacks.
Copyright (c) 2016 Florea : Jurnal Biologi dan Pembelajarannya
Florea: Jurnal Biologi dan Pembelajarannya indexed by: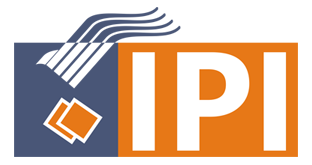 Copyright Florea: Jurnal Biologi & Pembelajarannya
View Florea Stats