STUDI PERBANDINGAN PEMAKAIAN PRIMER HBS1 DAN HBS2 DENGAN PRIMER P7 DAN P8 DALAM DETEKSI DNA VIRUS HEPATITIS B PADA PENDONOR DARAH
Abstract
Examination of the hepatitis B virus as a disease of hepatitis serologically has been carried out a lot, but this serological examination can experience problems if there is a low window period, so even though a negative test result is still possible in a patient's body infected with the hepatitis B virus, a fast and accurate examination is needed. PCR examination is an alternative solution to overcome this problem because the results are more accurate and valid because it can directly detect hepatitis B virus DNA as the cause of hepatitis B infection. This examination requires selecting the right primer so that accurate results are obtained. The aim of this study was to compare the use of HBS1 and HBS2 primers with P7 and P8 primers in the detection of Hepatitis B virus DNA in blood donors. The method used in this study is a laboratory experiment with Polymeration Chain Reaction (PCR) examination. The results showed that the HBS1 and HBS2 primers produced more positive HBV DNA by 76.92% compared to P7 and P8 primers, only 23.08%. Conclusion HBS1 and HBS2 primers can detect positive HBV DNA with more results.
Keywords
DNA Virus hepatitis B;primer HBS1 dan HBS2;primer P7 dan P8
References
Bugi Ratno Budiarto. (2015). Polymerase Chain Reaction (Perkembangan dan Peranannya dalam Diagnostik Kesehatan). Biotrends.
Horvat, R. T., Tegtmeier, G. E. (2007). Hepatitis B and D Viruses. In Murray, P. R., Baron, E. J., Jorgensen, J. H., Landry, M. L., and Pfaller, M. A. Manual of Clinical Microbiology, American Society for Microbiology, Washington DC: ASM Press, 9(2):1641-1659.
Levinson W, Jawetz E. (2003) Hepatitis viruses. Dalam: Scott D.Holmberg, Anil Suryaprasad, John W.Ward, penyunting. Division of viral hepatitis, National center for HIV/AIDS, viral hepatitis, STD and TB prevention. Medical Microbiology 2 Immunilogy. London: McGraw Hill. 7: 2–9.
Lusida, M. I., Surayah, H. dkk. (2003). Genotype and subtype analyses of hepatitis B virus (HBV) and possible co-infection of HBV and hepatitis C virus (HCV) or hepatitis D virus (HDV) in blood donors, patients with chronic liver disease and patients on hemodialysis in Surabaya, Indonesia. Microbiol.Immunol. 47: 969–975.
Lusida, M.I., Soetjipto, V.E.N. dkk. (2008). Novel Subgenotypes of Hepatitis B Virus Genotypes C and D in Papua, Indonesia. J. Clin. Microbiol. 46: 2160–2166.
Ruff TA, Gertig DM, Otto BF, dkk. (1995). Lombok Hepatitis B Model Immunization Project: toward universal infant hepatitis B immunization in Indonesia. J.Infect Dis. 171(2): 290-29
Article Metrics
Abstract has been read : 71 times
PDF file viewed/downloaded: 0 times

DOI:

http://doi.org/10.25273/florea.v7i2.7887
Refbacks
There are currently no refbacks.
Copyright (c) 2020 Florea : Jurnal Biologi dan Pembelajarannya
This work is licensed under a
Creative Commons Attribution-ShareAlike 4.0 International License
.
Florea: Jurnal Biologi dan Pembelajarannya indexed by: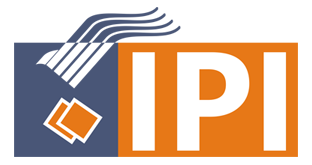 Copyright Florea: Jurnal Biologi & Pembelajarannya
View Florea Stats