UPAYA MENINGKATKAN KEAKTIFAN DAN PRESTASI BELAJAR MENGGUNAKAN MEDIA TEKA-TEKI SILANG DENGAN MODEL PEMBELAJARAN TALKING STICK POKOK BAHASAN EKOSISTEM KELAS VII SMPN 1 KARTOHARJO
Abstract
The purpose of the study was to determine the activity and student achievement on the
material using instructional media ecosystem crossword puzzle with Talking Stick models. This
research is a classroom action research (CAR) conducted at SMP Negeri 1 Kartoharjo, with the
object of research students VIIE class with 15 students. Data collection is done is by testing,
observation and documentation in the form of a check list. The research process was conducted
in two cycles each includes four stages, namely planning, implementation, observation and
reflection stages. In the present study showed an increase in activity and student achievement in
learning biology. It can be seen from the increase in the number of students who completed the
KKM is ≥75. In the student activity before any action there are 3 students (20%), following the
cycle I increased to 7 students (46.6%), the second cycle to 13 students (86.6%) completed. On
student achievement also increased the number of students who completed the pre cycle, the first
cycle to the second cycle. Pre cycle 5 students ((33.3%), after the first cycle of action has increased
there are 8 students (53.3%), the second cycle, there were 13 students (86.6%) completed.
Improved completeness KKM students make the mean value the average grade also increased
from 54.0 to 70.6 before and increased to 84.3. improvement in cognitive aspects seen from the
results of the post test showed increased learning achievement siswayang biology. Can be seen
from the increase in the percentage of students completeness, ie the cycle I as much as 53.3% to
86.6% in the second cycle. Based on these studies it can be concluded that by using a learning
model dengann Talking Stick media crossword puzzles can increase the activity of class and
student achievement VIIE SMP Negeri 1 Kartoharjo.
Keywords
models of learning talking stick, crossword, student activitity and achievement of learning
Article Metrics
Abstract has been read : 176 times
PDF file viewed/downloaded: 0 times

DOI:

http://doi.org/10.25273/florea.v3i1.786
Refbacks
There are currently no refbacks.
Copyright (c) 2016 Florea : Jurnal Biologi dan Pembelajarannya
Florea: Jurnal Biologi dan Pembelajarannya indexed by: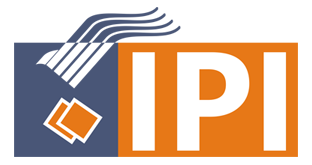 Copyright Florea: Jurnal Biologi & Pembelajarannya
View Florea Stats