EFEKTIVITAS SEMANGGI AIR (Marsilea crenata) TERHADAP KADAR TSS PADA FITOREMEDIASI LIMBAH CAIR TAHU
Abstract
Semanggi air jenis tumbuhan air tersebut termasuk gulma yang sering dijumpai di sawah atau rawa, yang mempunyai kemampuan hidup pada kondisi lingkungan dengan kualitas air yang rendah. Tujuan penelitian ini adalah  mengetahui efektivitas Semnaggi Air terhadap penurunan kadar TSS pada limbah cair tahu. Metode penelitian menggunakan metode eksperimen dengan desain Rancangan Acak Lengkap (RAL)terdiri dari empat varian biomassa Semanggi Air, yaitu 0 g, 25 g, 50 g, 75 dengan 4 perlakuan 3 kali ulangan selama 10 hari. Hasil penelitian menunjukan adanya nilai kadar TSS yang bervariasi dengan nilai TSS 268,7; 221,3; 263; dan 200,7. Dari perlakuan tersebut kadar TSS yang efektif untuk menurunkan adalah Perlakuan 3 dengan biomassa 75 gram mencapai 25%. Hasil uji Homogenitas varians menunjukkan keempat perlakuan evektivitas fitoremediasi tanaman semanggi air memiliki varians yang sama atau identik (homogen) dan analisis sidik ragam menunjukkan bahwa Fhitung > Ftabel 5% (4,07). Hal ini menunjukkan bahwa H0 ditolak dan H1 diterima yang menyatakan Tanaman semanggi air efektif digunakan untuk fitoremediasi limbah cair tahu. Kesimpulan dari penelitian adalah semanggi air efektif dalam penurunan kadar TSS limbah cair tahu.
Keywords
Kata Kunci : TSS, Efektivitas, Limbah Cair Tahu, Semanggi Air
References
Aslam, A. F. (2017). Fitoremediasi Air Limbah Tahu dengan Media Enceng Gondok (Eichornia crassipes) pada Reaktor Paralel. Skripsi.
Faisal, M., Mulana, F., Gani, A., Daimon, H., 2015. Physical and chemical properties of wastewater discharged from tofu industries in Banda Aceh City, Indonesia. Res. J. Pharm. Biol. Chem. Sci. 6, 1053–1058.
Gupta, S., Nayek, S., Saha, R. N., & Satpati, S. 2008. Assesment Of Heavy Metal Accumulation In Macrophyte, Agriculture Soil, And Crop Plants Adjacent To Discharge Zone Of Sponge Iron Factory. Environmental Geology 55(4), 731-739.
Haberl R. and Langergraber H. 2002. Constructed wetlands: a chance to solve waste water problems in developing countries. Wat. Sci Technol.
Mcfarland, D. G., L. S. Nelson, M. J. Grodowitz, R. M. Smart, C. S. Owens. 2004. Pistia Stratiotes L. D. S. Mitchell (Giant Salvinia) In The United States : A Review Of Species Ecology And Approaches To Management. U.S. Army Corps Of Engineers Wasington, D.C 20314-1000.
Mispar, M. 2001. Sebaran Bahan Organik dan Total Padatan Tersuspensi di sekitar Perairan Pantai Losari Kota Makassar Sulawesi Selatan. Skripsi. Fakultas Ilmu kelautan dan Perikanan. Universitas Hasanuddin Makassar
Oyedeji, S., Raimi, I. O., & Odiwe, A. I. (2013). A comparative assessment of the crude oil-remediating potential of Cynodon dactylon and Eleusine indica. Environmental and Experimental Biology, 11, 145-150.
Popova, L. P., Maslenkova, L. T., Yordanova, R. Y., Ivanova, A. P., Krantev, A. P., Szalai, G., & Janda, T. 2009. Exogenous Treatment With Salicylic Acid Attenuates Cadmium Toxicity In Pea Seedlings. Plant Physiology And Biochemistry, 47(3), 224-231.
Safitri, R. 2009. Phytoremediasi Greywater Dengan Tanaman Kiambang (Pistia Stratiotes) Dan Tanaman Kiambang (Pistia Stratiotes L.) Serta Pemanfaatan Untuk Tanaman Selada (Lactuca Sativa) Secara Hidroponik. Institut Pertanian Bogor.
Seth, C. S., Misra, V., Chauhan L, K. S., & Singh, R. R. 2008. Genotoxicity Of Cadmium On Root Meristem Cells Of Allium Cepa: Cytogenetic And Comet Assay Approach. Ecotoxicology And Environmental Safety 71(3), 711-716.
Surtikanti,H.K. 2011. Isolasi Dan Identifikasi Bakteri Yang Berpotensi Sebagai Agen Bioremediasi Timbal (Pb) Dari Lumpur Lapindo. Skripsi Tidak Diterbitkan.
Subekti, S. 2011. Pengolahan Limbah Cair Tahu Menjadi Biogas Sebagai Bahan Bakar Alternatif. Skripsi, Program Studi Ilmu Lingkungan, Universitas Padjajaran, Semarang.
Widyaningsih, V. (2011). Pengolahan Limbah Cair Kantin Yogma Fisip UI. Sripsi. Program Studi Teknik Lingkungan UI. Depok.
Xia, H. P., Liu, S. Z., & Ao, H. X. (2004). Study on purification and uptake of vetiver grass to garba
Article Metrics
Abstract has been read : 212 times
PDF file viewed/downloaded: 0 times

DOI:

http://doi.org/10.25273/florea.v7i2.7645
Refbacks
There are currently no refbacks.
Copyright (c) 2020 Florea : Jurnal Biologi dan Pembelajarannya
This work is licensed under a
Creative Commons Attribution-ShareAlike 4.0 International License
.
Florea: Jurnal Biologi dan Pembelajarannya indexed by: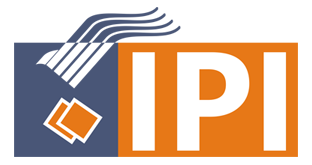 Copyright Florea: Jurnal Biologi & Pembelajarannya
View Florea Stats