STRUKTUR ANATOMIS VALVULA INTESTINALIS PARI GITAR (Rhinobatos typus)
Abstract
Rhinobatos typus is included in Elasmobranchii Subclasses which has a unique intestine structure on internal part forms folds called valvula intestinalis as extension surface of food absorption. The uniqueness is influenced by habitat differences and food types. Ray's habitat is in all waters, one of them is in waters Wakatobi Island. The aims of this research to determine Rhinobatos typus anatomical structure variations of valvula intestinalis were decided by observing intestine internal folds variations. Microanatomy structures were performed by making histological preparations using paraffin method, NBF (netral buffer formalin) solution fixation with Hematoxilin-Eosin (HE) staining. The result of the research indicated microanatomis structures of Rhinobatos typus has valvula intestinalis in spiral-shaped. Microanatomic structures of both internals valvula intestinalis from outside to inside consists of mucosa, submucosa, and muscularis.
Keywords
Rhinobatos typus; anatomical structurer; valvula intestinalis
References
Brancroft, J.D. & Cook, H.C. 1984. Manual of Histological Techniques. Churchill Livingstone. Edinburgh London Melbourne and New York.
Cao, X.J. & Wang, W.M. 2009. Histology and Mucin Histochemistry of The Digestive Tract of Yellow Catfish, Pelteobagrus fulvidraco. Anat. Histol. Embryol. 382 : 54–261.
Daniel, J.F. 1934. The Elasmobranch Fishes. University of California Press. Berkeley. California.
Iuliis, G.D. & Pulera, D. 2007. The Dissection of Vertebrates A Laboratory Manual. Elsevier. London
Kardong, K.V. 2009. Vertebrates Comparative Anatomy, Function, Evolution. Mc Graw Hill. Washington State University.
Khan, J. & Nasimul, I.M. 2012. Morphology of the Intestinal Barrier in Different Physiological and Pathological Conditions. DOI.org/10.5772/50659. Diakses tanggal 3 Februari 2019.
Manik, N. 2003. Beberapa Catatan Mengenai Ikan Pari. Oseana, Volume XXVIII, Nomor 4 : 17-23.
Nelson, J.S., 2006. Fish Of The World fourth Edition. University of Alberta. Canada.
Walker, T.I. 2005. General Biology of Chondrichthyan Fishes. Marine and Freshwater Systems. Victoria. Australia. White,
W.T., Last, P.R. & Yearsley, G.K. 2006. Economically Important Sharks and Rays Indonesia. Murdoch University. Australia.
Walter, H.E. & Sayles, L.P. 1961. Biology of The Vertebrates. Priting Macmillan Company. New
Article Metrics
Abstract has been read : 693 times
PDF file viewed/downloaded: 0 times

DOI:

http://doi.org/10.25273/florea.v6i1.4366
Refbacks
There are currently no refbacks.
Copyright (c) 2019 Florea : Jurnal Biologi dan Pembelajarannya
This work is licensed under a
Creative Commons Attribution-ShareAlike 4.0 International License
.
Florea: Jurnal Biologi dan Pembelajarannya indexed by: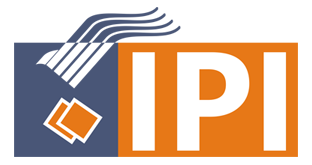 Copyright Florea: Jurnal Biologi & Pembelajarannya
View Florea Stats