PENGARUH ALELOPATI SERESAH DAUN BAMBU (Dendrocalamus asper) PADA PERKECAMBAHAN KEDELAI (Glycine max L. Merril)
Abstract
Weeds are an important factor in the decline of soybean  production. One of weed control techniques that can be done is to use alelopati as an bioherbicide. One source of allelopathy that can be utilized as bioherbicide is bamboo leaf litter. Problems arise if this alelopati also affect the pattern of germination cultivation plants because one of the main requirements of bioherbisida is not to affect the growth and development of crops. The purpose of this study was to determine whether leaf litter alelopathy would affect the germination of soybeans. The hypothesis this research is that bamboo leaf litter alelopathy will not affect the germination of soybean crops so it will be safe to use as a pre-plant bioherbicide. The treated treatment is without litter solution of bamboo leaf, and dosage of 5%, 10%, and 15% bamboo leaf litter solution. The design used was a complete non factorial randomized design with 5x replication. The conclusion of this research is the treatment of allelopathy given by application of bamboo leaf litter with various doses has no significant effect on the germination, sprout length, and germination time of soybean crop, so that bamboo leaf litter solution is safe to be used as bioherbicide on sustainable agriculture.
Keywords
Soy bean; bamboo leaf litter; allelophaty; bioherbicide
References
Badan Pusat Statistik.2015. Pertanian dan pertambangan. http://bps.go.id/
Badan Pusat Statistik. 2015. Kabupaten Ponorogo Dalam Angka. http://ponorogokab.bps.go.id/website3502/frontend/
Moenandir, J., 2010. Ilmu Gulma. Universitas Brawijaya Press, Malang.
Noggle, G.R and Frits, G.J. 1983. Introduction Plant Physiology, Second Edition. New Jersey: Prentice Hall, Inc, Englewood Clifts.
Riskitavani, Denada Visitia dan Kristanti Indah Purwani. 2013. Studi Potensi Bioherbisida Ekstrak Daun Ketapang (Terminalia catappa) terhadap Gulma Rumput Teki (Cyperus rotundus). Jurnal Sains dan Seni Pomits. 2 (2) : 59 – 63.
Prawinata, W. 1981. Dasar-Dasar Fisiologi Tumbuhan Jilid I. ITB. Bandung.
Yanda, Muha Miko Imarta, Hazli Nurdin,dan Adlis Santoni. 2013. Isolasi Dan Karakterisasi Senyawa Fenolik Dan Uji Antioksidan Dari Ekstrak Daun Bambu (Dendrocalamus Asper). Jurnal Kimia Universitas Andalas2 (2) : 51-5
Article Metrics
Abstract has been read : 317 times
PDF file viewed/downloaded: 0 times

DOI:

http://doi.org/10.25273/florea.v6i1.4365
Refbacks
There are currently no refbacks.
Copyright (c) 2019 Florea : Jurnal Biologi dan Pembelajarannya
This work is licensed under a
Creative Commons Attribution-ShareAlike 4.0 International License
.
Florea: Jurnal Biologi dan Pembelajarannya indexed by: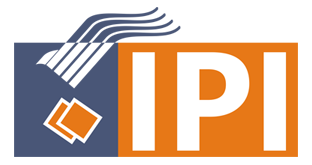 Copyright Florea: Jurnal Biologi & Pembelajarannya
View Florea Stats