IMPROVING STUDENT'S COGNITIVE LEARNING OUTCOME THROUGH DISCOVERY LEARNING MODEL IN STRUCTURE AND FUNCTION OF PLANT TISSUES SUBJECT
Abstract
Discovery learning model encourages learners to find new knowledge and to look for the solution of problems or odd situations. The model provides an opportunity for students to actively participate in building knowledge that they would gain during learning. The research aims to improve student's cognitive learning outcome and activities through discovery learning model in the subject of the Structure and Function of Plant Tissues in SMP Negeri (Public Junior High School) 4 Ternate. The research is a classroom action research in the academic year of 2018/2019. The action research is conducted in two cycles. The research result indicates that the application of discovery learning model could improve the cognitive learning outcome and learning activities among students at class VIII-4 of SMP Negeri 4 Kota Ternate in the subject of the Structure and Function of Plant Tissues.
Keywords
Discovery Learning; Cognitive Learning Outcome
References
Anam, K (2015). Pembelajaran Berbasis Inkuiri. Metode dan Aplikasi. Yogyakarta: Pustaka Pelajar.
Anderson, L.W. dan Krathwohl, David R. (2010). Kerangka Landasan untuk Pembelajaran, Pengajaran, dan Asesmen. Terjemahan oleh Agung Prihantoro. Yogyakarta: Pustaka Pelajar.
Bahtiar. (2011). Potensi Pembelajaran yang Memadukan Strategi Think Pairs Share (TPS) dan Reading Questioning Answering (RQA) Untuk Meningkatkan Sikap Sosial dan Penguasaan Konsep Biologi Siswa SMA Multietnis di Ternate. Prosiding Seminar Nasional X Pendidikan Biologi FKIP UNS, 1–7.
De Jong, T., & V Joolingen, W. R. (2008). Scientific Discovery Learning with Computer Simulations of Conceptual Domains. Review of Educational Research, 68(2), 179–201. https:// doi.org/10.3102/00346543068002179
Kolb, D. A. (2015). Experience as the Source of Learning and Development Second Edition. Pearson Education, Inc. Upper Saddle River. https:// doi.org/10.1002/job.4030080408
Nurfatihah, Mustami, dan Wiharto, M. (2018). The Influence Of Discovery Learning Model By Utilizing Environment As Learning Source On Motivation and Learning Outcomes In Biology Of Grade X Students At Sman 5 In Sinjai. Pascasarjana UNM, 05(i), 1–7.
Oghenevwede, O. E. (2010). Effects of Discovery and Inquiry Approaches in Teaching and Learning of Biology on Secondary Schools Students' Performance in Delta State, Nigeria. Journal of Research in Education and Society, 1(1), 30–39.
Prasetyana, S. D., Sajidan, & Maridi. (2015). Pengembangan Model Pembelajaran Discovery Learning yang Diintegrasikan Dengan Group Investigation pada Materi Protista Kelas X SMA Negeri Karangpandan. Jurnal Inkuiri, 4(2), 135–148.
Rahman, R., & Maarif, S. (2014). Pengaruh Penggunaan Metode Discovery terhadap Kemempuan Analogi Matematis Siswa SMK Al-Ikhsan Pamarican Kabupaten Ciamis Jawa Barat. Infinity Jurnal Ilmiah Program Studi Matematika STKIP Siliwangi Bandung, 3(1), 1–42.
Setiawan, V., & Istiqomah. (2018). Penerapan Model Pembelajaran Discovery Learning Untuk Meningkatkan Minat dan Prestasi Belajar. Prosiding Seminar Nasional Etnomatnesia, 455–458.
Sudjana, N (2010). Penilaian Hasil Proses Belajar-Mengajar. Bandung: PT Remaja Rosdakarya.
Suryosubroto (2009). Proses Belajar Mengajar di Sekolah. Jakarta: PT. Rineka Cipta.
Susilowati. (2014). Pembelajaran IPA pada Kurikulum 2013. Makalah Disampaikan Dalam Program Pengabdian pada Masyarakat (PPM) "Workshop Penguatan Content Knowledge Keintegrasian Materi IPA SMP Kelas VII Untuk Mengatasi Hambatan Guru IPA Dalam Implementasi Kurikulum 2013. Program Studi Pendidikan IPA Universitas Negeri Yogyakarta.
Article Metrics
Abstract has been read : 255 times
PDF file viewed/downloaded: 0 times

DOI:

http://doi.org/10.25273/florea.v6i1.4364
Refbacks
There are currently no refbacks.
Copyright (c) 2019 Florea : Jurnal Biologi dan Pembelajarannya
This work is licensed under a
Creative Commons Attribution-ShareAlike 4.0 International License
.
Florea: Jurnal Biologi dan Pembelajarannya indexed by: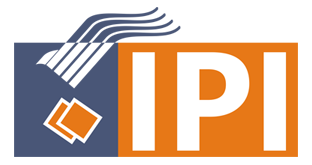 Copyright Florea: Jurnal Biologi & Pembelajarannya
View Florea Stats