CADANGAN KARBON PADA TEGAKAN POHON HUTAN KOTA DI TAMAN MARGASATWA RAGUNAN DKI JAKARTA
Abstract
Increase environmental problems, such as air pollution and temperatures increase in DKI Jakarta, make the existence of urban forests very important. Trees have an important role becausethey function as the most efficient carbon sink and storage in urban areas. Along with the
increasing number of visitors carrying vehicles, the higher the potential for air pollution in Ragunan Wildlife Park (TMR). The objectives of this study are: To analyze the community structure of tree species that have potential carbon stocks, and estimate carbon stocks stored in tree trunks. The study was conducted in four regions (north, west, east, south) Ragunan Wildlife
Park, DKI Jakarta. Vegetation analysis was carried out by calculating the Important Value Index (INP), and carbon stock analysis was carried out through the Allometric approach. The highest INP value was mahoni (Swietinia macrophylla) amounting to 45.51%, cengal pasir (Hopea
odorata) 33.31%, and dao (Dracontomelon dao) 28.26%. The largest amount of carbon reserves is found in the western region, which is 52,503 kg / ha, and the largest contribution of carbon stocks is from dao trees (Dracontomelon dao) of 30,091 kg / ha, cengal sand 25,372 kg / ha, oil
palm (Elaeis guinensis).
Keywords
Stored Carbon; Allometrics; Ragunan
References
Arief, A. 2001. Hutan dan Kehutanan. Penerbit Kanisius. Yogyakarta.
Badan Penelitian dan Pengembangan Kehutanan.2010. Pedoman Pengukuran Karbon untuk mendukung Penerapan REDD+ di Indonesia. Bogor: Pusat Penelitian dan Pengembangan Perubahan Iklim dan Kebijakan.
Badan Standardisasi Nasional. 2011.Pengukuran dan penghitungan cadangan karbon Pengukuran lapangan untuk penaksiran cadangan karbon hutan (groundbased forest carbon accounting) Nomor 7724. Jakarta.
Dahlan, I.N. S. Jaya dan Istomo. 2005. Estimasi Karbon Tegakan Acacia mangium Willd Menggunakan Citra Landsat ETM+ dan SPOT-5: Studi Kasus di BKPH Parung Panjang KPH Bogor.
Departemen Kehutanan. 1999. Undang-Undang Republik Indonesia No 41 Tahun 1999 Tentang Kehutanan. Jakarta
Greig-Smith, P., 1983. Quatitative Plant Ecology. Oxford: Blackwell Scientitific Publication
Hairiah K. Rahayu S. 2007. Pengukuran 'karbon tersimpan' di berbagai macam penggunaan lahan. Bogor. World Agroforestry Centre - ICRAF, SEA Regional Office, University of Brawijaya, Unibraw, Indonesia. 77 p.
IPCC. 2011. IPCC Guidelines for National Greenhouse Gas Inventories, Prepared by the National Greenhouse Gas
Inventories Programme, Eggleston H.S., Buendia L, Miwa K., Ngara T. and Tanabe K. (eds). Published: IGES, Japan. Kehutanan. Institut Pertanian Bogor. Bogor.
Kusmana, C. 1997. Metode Survey Vegetasi. Bogor: Penerbit Institut Pertanian Bogor
Pambudi, G. Prastya. 2011. Pendugaan Biomassa Beberapa Kelas Umur Tanaman Jenis Rhizophora apiculata bl. Pada Areal pt. Bina Ovivipari Semesta Kabupaten Kubu Raya, Kalimantan Barat. Departemen Konservasi Sumberdaya Hutan Dan Ekowisata Fakultas Kehutanan Institut Pertanian Bogor.
Solichin, M. 2011. Tekhnik Pendugaan Cadangan Karbon Hutan: German International Cooperation. Merang REDD Pilot Project. Hal: 4-6. Matter Dinamics and Greenhouses Emission After Forest Conversion. Report of Workshop Training Course. Bogor. Indonesia.
Solikhin. 2009. Panduan Inventarisasi Karbon di Ekosistem Hutan Rawa Gambut Studi Kasus di Hutan Rawa Gambut Merang, Sumatera Selatan. Merang REDD Pilot Project South Sumatera-GIZ, Palembang
Standar Nasional Indonesia (SNI), 2011.Pengukuran dan Perhitungan Cadangan Karbon.Badan Standarisasi Nasional.Jakarta.
Subarudi, I. Somsoedin, dan T. Waryono. 2010. Kebijakan Pembangunan RTH dan Hutan Kota di Wilayah Jabodetabek: Sebuah Upaya Pencegahan Tenggelamnya Kota Jakarta.
Prosiding Ekspose Hasil Penelitian Pusat Penelitian Sosial ekonomi dan Kebijakan Kehutanan, Tanggal 30 September 2010. Pusat Penelitian, Pengembangan Perubahan Iklim dan Kebijakan, Kementrian Kehutanan. Bogor.
Suhendang E. 2002. Pengantar Ilmu Kehutanan. Yayasan Penerbit Fakultas.
Sutaryo, Dudun. 2009. Perhitungan Biomassa (Sebuah Pengantar untuk Studi Karbon dan Perdagangan Karbon). Dipublikasikan pada Mei 2009 oleh Wetlands International Indonesia Programme: Bogor.
TMR. 2014. Invtarisasi pohon di TMR. Laporan teknis. PT. airmas intercontinental.
Article Metrics
Abstract has been read : 357 times
PDF file viewed/downloaded: 0 times

DOI:

http://doi.org/10.25273/florea.v6i1.4363
Refbacks
There are currently no refbacks.
Copyright (c) 2019 Florea : Jurnal Biologi dan Pembelajarannya
This work is licensed under a
Creative Commons Attribution-ShareAlike 4.0 International License
.
Florea: Jurnal Biologi dan Pembelajarannya indexed by: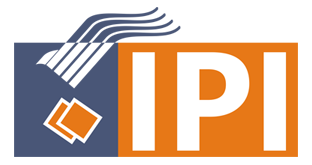 Copyright Florea: Jurnal Biologi & Pembelajarannya
View Florea Stats