PENGEMBANGAN BAHAN AJAR MATA KULIAH FISIOLOGI REPRODUKSI DI JURUSAN BIOLOGI UNIVERSITAS NEGERI MALANG
Abstract
The purpose of the research and development is to produce teaching materials such as textbooks supporting course in Reproduction Physiology research based on the toxicity analysis for students who take a course in Reproduction Physiology. This research is a research and development, where the results of research become the teaching materials developed supporting Reproduction Physiology course. Development models have prepared using ADDIE Model. Sources of data in this research include laboratory research and validation of the results sheet of Biotechnology material experts, instructional design experts, the media, and the trials in students. The analysis is used quantitative and qualitative.The results of the research have developed become teaching materials like text books supporting courses and have been validated by the Reproduction Physiology, the Reproduction Physiology material experts, instructional design experts, the media, the individual testing, and group trials. Based on the results of the validation material have obtained value of 95%, the results of the design validation and media experts to get the value of 93.75%, it means that the teaching materials has been developed which suitable to be used as a teaching material support biotechnology course. While the experiments performed to get a data the percentage of students that are equal to 88,25 % and included in the category of "very good", but still need to be revised based on advices and comments from students.
Keywords
Development; Instructional Material; ADDIE
Article Metrics
Abstract has been read : 337 times
PDF file viewed/downloaded: 0 times

DOI:

http://doi.org/10.25273/florea.v2i2.409
Refbacks
There are currently no refbacks.
Copyright (c) 2016 Jurnal Florea
Florea: Jurnal Biologi dan Pembelajarannya indexed by: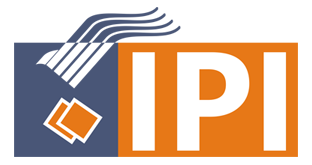 Copyright Florea: Jurnal Biologi & Pembelajarannya
View Florea Stats