IDENTIFIKASI TUMBUHAN EPIFIT BERDASARKAN CIRI MORFOLOGI DAN ANATOMI BATANG DI HUTAN PERHUTANI SUB BKPH KEDUNGGALAR, SONDE DAN NATAH
Abstract
The purpose of this action research is to improve the competence learning material digestive systeForests cover a lot of land vegetation, tropical rainforest is one of them, a lot of diversity tumbuahn that inhabit tropical rain forests. Perhutani forest BKPH Sub Kedunggalar, Sonde and Natah an extensive teak forests, plant species which inhabit such pembelit plants, climbing atapun adhesive (epiphytes). Identification is performed to determine the type of epiphytic plants, morphological and anatomical stem, and diversity of epiphytic plants.This qualitative study using field exploration methods, by conducting observation and identification of the morphological and anatomical stem seen from the file type transporters (xylem and phloem) in Pteridophyta and Spermatophyta in Sub BKPH Kedunggalar, Sonde and Natah. Sources of data in the form of primary data that is the result of the identification of epiphytic plants. Data collection techniques using observation and documentation, then be making the herbarium at each epiphytic plant species were found. Analysis of the data used by seebagai following stages: Data Accumulation (Collection of Data), Data Reduction (Reduction of Data), Data Display (Presentation of Data), and conclution darwing (Withdrawal Conclusion).Epiphytic plants found 3 Sub BKPH the 5 species were divided into 2 families (Polypodiaceae and Orchidaceae) 4 genus (Drynaria, Cyclophorus, Dendrobium, and Cymbidium); Family Polypodiaceae; 2 genus is Drynaria, Cyclophorus; Drynaria species querchifdia J. Sm, Cyclophorus lanceolatus. Family Orchidaceae, which consists of 2 genera Dendrobium, Cymbidium; Dendrobium species crumenatum, bifalce Dendrobium, and Cymbidium finlaysmanum.
Keywords
Identification; Plant epiphytic; Morphology; Anatomy; learning media
Article Metrics
Abstract has been read : 5244 times
PDF file viewed/downloaded: 0 times

DOI:

http://doi.org/10.25273/florea.v2i1.406
Refbacks
There are currently no refbacks.
Copyright (c) 2016 Jurnal Florea
Florea: Jurnal Biologi dan Pembelajarannya indexed by: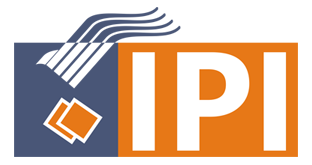 Copyright Florea: Jurnal Biologi & Pembelajarannya
View Florea Stats