KELIMPAHAN JENIS FITOPLANKTON DI INLET DAN OUTLET WADUK BENING SEBAGAI BAHAN PENYUSUN MEDIA PEMBELAJARAN BERBENTUK POSTER
Abstract
This study aimed to determine the abundance of phytoplankton in the waters of the inlet and outlet Reservoirs Bening. Hamlet Village Petung Pajaran Saradan District of Madison County as well as exploit some results of research on the abundance of phytoplankton as a medium of learning materials were shaped poster on the types of phytoplankton. This study uses the exploratory research is directly done by observing and identifying body shapes, locomotor and body color that is in the phytoplankton Reservoir Bening in the inlet and outlet by taking samples at two points each station with three replications samples. Phytoplankton that have been filtered observed under the microscope and then identified the species and grade as well as documented. Calculated amount of phytoplankton abundance at each inlet and outlet areas. The results showed that the abundance of phytoplankton in the inlet and outlet. Phytoplankton abundance in the inlet area of the Month December to February respectively is 330 ind/l, 286.291 ind/l, and 258.892 ind/l, while the abundance of phytoplankton in the area of the outlet of the Month December to February respectively Tutut 130.844 ind/l, 112.200 ind/l, and 98.430 ind/l. Phytoplankton species in the Reservoir Bening Saradan found 12 species of phytoplankton that is, Synedra ulna, Tetragonodium verum, Synedra acus, Surirella elegans, Ceratium, Surirella sp, Pediastrum simplex, Chlorocytrium lemnae, Nitzia palea, Crucigenia rectangularis, grevillei Navicula, Scenedesmus acumatus. Phytoplankton abundance is the most ubiquitous class Bacillariophyceae species Synedra acus.
Keywords
phytoplankton; abundance; inlet; outlet
Article Metrics
Abstract has been read : 363 times
PDF file viewed/downloaded: 0 times

DOI:

http://doi.org/10.25273/florea.v2i1.404
Refbacks
There are currently no refbacks.
Copyright (c) 2016 Jurnal Florea
Florea: Jurnal Biologi dan Pembelajarannya indexed by: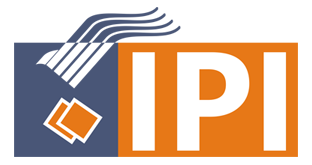 Copyright Florea: Jurnal Biologi & Pembelajarannya
View Florea Stats