PENGGUNAAN STRATEGI INKUIRI DALAM PEMBELAJARAN KOOPERATIF UNTUK MENINGKATKAN HASIL BELAJAR SISWA KELAS VIII A DI SMPN I GENENG NGAWI TAHUN AJARAN 2008 / 2009
Abstract
Implementation of biology learning in SMPN 1 Geneng Ngawi using lecture method. so that student learning outcomes are still low. Results of preliminary observations of student activity to formulate the problem, formulate hypotheses, conduct experiments, collect data, draw conclusions have not been reached indicators ketercapaian.Tujuan research to improve student learning outcomes VIIIA grade SMP Negeri 1 Geneng Ngawi. Research methods using action research, research subjects 40 students VIIIA. Collecting data using achievement test, observation of activities of students and teachers in learning. The study was conducted in two cycles. The results showed an increase in learning outcomes of the first cycle to the second cycle, 33% formulate problems, formulate hipotesis13%, experiment 15%, 20% collect data, draw conclusions 7.5%. Data student activity increased by 14%. Data activities of teachers increased by 15%. The conclusion of this research inquiry into the use of cooperative learning strategies can improve learning outcomes biology VIIIA grade students of SMPN 1 Geneng Ngawi with have significancy level.
Keywords
learning outcomes; inquiry; cooperative
Article Metrics
Abstract has been read : 160 times
PDF file viewed/downloaded: 0 times

DOI:

http://doi.org/10.25273/florea.v2i1.401
Refbacks
There are currently no refbacks.
Copyright (c) 2016 Jurnal Florea
Florea: Jurnal Biologi dan Pembelajarannya indexed by: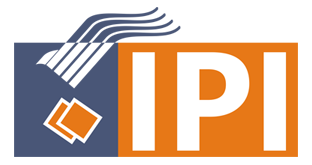 Copyright Florea: Jurnal Biologi & Pembelajarannya
View Florea Stats