PERSPEKTIF MENYIAPKAN LULUSAN YANG ADAPTIF UNTUK MENDUKUNG KETERAMPILAN ABAD 21 DALAM PERKULIAHAN BIOTEKNOLOGI
Abstract
The ability to cope with environmental stresses and to survive is adaptive. This is due to the changes that occur very rapidly due to the need to adapt according to the demands at the time. Improving the quality of learning is dynamic so that the quality of learning today is not the same as the quality of learning and even become expired on tomorrow. Several studies have shown that teacher quality is a prerequisite in achieving quality education. This can be done as early as possible to improve teacher candidates. Law No. 14 of 2005 states, the position of teachers as professionals, serves to enhance the dignity of the teacher as well as his role as a learning agent to improve the quality of national education. Being a professional science teacher candidates there are a number of basic competencies related to professional quality needs to be improved. One of them contained in the framework for 21st century learning, one is supporting innovation and creativity skills. The main issue in this article is: How to prepare prospective science teachers (IPA) to be able to respond to any changes in present and future as well as to effectively take advantage for the betterment of self, community, and nation. The main issue, the focus of this article is to prepare graduates perspective, especially in science education courses Faculty of Surabaya in adaptive skills to support 21st century skills terkaid innovation and creativity in the lecture biotechnology.
Keywords
biotechnology; creative; creativity; 21st century skills
Article Metrics
Abstract has been read : 227 times
PDF file viewed/downloaded: 0 times

DOI:

http://doi.org/10.25273/florea.v1i2.386
Refbacks
There are currently no refbacks.
Copyright (c) 2016 Jurnal Florea
Florea: Jurnal Biologi dan Pembelajarannya indexed by: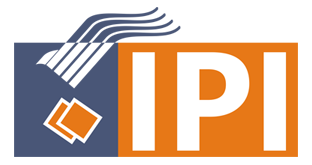 Copyright Florea: Jurnal Biologi & Pembelajarannya
View Florea Stats