EKSPLORASI JENIS BURUNG DI WANA WISATA GRAPE SEBAGAI BAHAN AJAR TAKSONOMI VERTEBRATA BERBASIS GREEN LEARNING METHOD (GeLeM)
Abstract
Active learning using real learning environment is essential for developing a scientific attitude. Ecotourism is one of the ecosystems that can be used as a learning environment and a place to find teaching materials. Learning about zoology not be separated from the object of study of birds (Aves). Vertebrates Taxonomy learning in birds is often carried out a study object only in the classroom or laboratory. Green learning method is a learning system using natural environment directly in the learning process and the preparation of teaching materials. This research was conducted in Wana Grape, sub Wungu, Madiun. This study uses point count method. Exploration carried out by recording the observations of the object being observed, resulting in a general form of teaching materials that were analyzed descriptively. Application of green learning method makes it easy for professors to materials development courses Vertebrate taxonomy. The presence of green learning method provides real study materials from the natural surroundings by utilizing existing local potential. There are 7 species of birds that exist in ecotourism Grape. The most dominant species of birds are Emprit / Bondol Java (Lonchura leucogastroides), Erasia Church (Passer Montanus, Bar-winged prinia Java (Prinia familiaris). The most rare bird is Black Srigunting (Dicrurus macrocercus) and Cucak Kutilang (Pycnonotus aurigaster). Ecotourism Grape very relevant to learning and teaching materials manufacture taxonomy based green learning method.
Keywords
exploration; bird; grape; green learning method
Article Metrics
Abstract has been read : 504 times
PDF file viewed/downloaded: 0 times

DOI:

http://doi.org/10.25273/florea.v1i2.385
Refbacks
There are currently no refbacks.
Copyright (c) 2016 Jurnal Florea
Florea: Jurnal Biologi dan Pembelajarannya indexed by: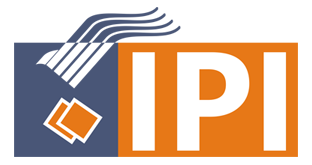 Copyright Florea: Jurnal Biologi & Pembelajarannya
View Florea Stats