PENGARUH LAMA FERMENTASI TERHADAP KANDUNGAN PROTEIN SUSU KEFIR SEBAGAI BAHAN PENYUSUN PETUNJUK PRAKTIKUM MATA KULIAH BIOKIMIA
Abstract
Highly content of nutrition in milk a perfect for microba to grow. Microba can pollute the milk fastly so it can not be consume. Fermentation is one way to avoid the milk decay. Fermentation of milk is conducted by inoculating pasteurized milk with kefir grains additional as cultur starter. The objective of this research is knowing the effect of fermentation period toward protein content of kefir milk as material to compile guideline book for lab work in biochemistry class. The research is quantitative with RAL factorial 4x1 in 3 times repetition. The factors of research are fermentation in 0 hour (t1), 12 hours (t2), 24 hours (t3), 36 hours (t4). Research use titration formol to collect the data of  protein content. Anava one tail is used to examine the hypothesis continued with BNT examination. The result of hypothesis shows that sig t (fermentation period) for protein content in kefir milk 0,000 with significance degree is 0,05. It shown that sig t < 0,05. From the result above, the conclusion is fermentation period affect the protein content in kefir milk.
Keywords
kefir milk; fermentation period; protein; guideline book
Article Metrics
Abstract has been read : 1397 times
PDF file viewed/downloaded: 0 times

DOI:

http://doi.org/10.25273/florea.v1i1.371
Refbacks
There are currently no refbacks.
Copyright (c) 2016 Jurnal Florea
Florea: Jurnal Biologi dan Pembelajarannya indexed by: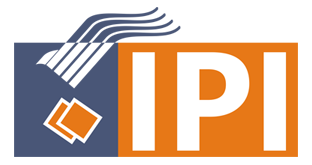 Copyright Florea: Jurnal Biologi & Pembelajarannya
View Florea Stats