STUDI JUMLAH TROMBOSIT ANTARA PENDONOR LAKI-LAKI DAN PEREMPUAN PADA USIA YANG BERBEDA DI UNIT TRANSFUSI DARAH CABANG KOTA MALANG
Abstract
Blood is part of the body which has 6-8 % of total body weight which include of the blood cell and plasma. Thrombocyte is one of component in the blood which has an important function in blood coagulation. This study is aimed to evaluate the influence of the sex and age of donor on the number of thrombocyte. Blood sample were collected at Blood Transfusion Unit of Malang. This research using cases study whose use to observe the number of thrombocyte in man and woman donor at different age. Total of 40 sample (20 of each sex) whose classified as ≤31, 31-40, 41-50 and ≥ 51 years of age. The number of thrombocyte which determined by hemocytometer   and observe  under microscope   (magnification:   100 ).  The collected data where analyze by unpaired T-test for man and woman one. While Anova whose use to analyze the differences between ages interval both in the man and woman.  Duncan test (5%) whose  use  to  determine  the  significant different between ages group. The  result  show  that  the  number  of  thrombocyte  whose  significantly higher (P<0,05) than those in the woman (245.750 + 76300 vs 201.750 + 61564). The age of donor whose significantly influence on the number of thrombocyte (P<0,05) both in the man and woman. The number of thrombocyte degrees significantly by increasing the age. However for the both sex can donor the blood of more than 51 years of age.
Keywords
thrombocyte; man; woman; age
Article Metrics
Abstract has been read : 904 times
PDF file viewed/downloaded: 0 times

DOI:

http://doi.org/10.25273/florea.v1i1.366
Refbacks
There are currently no refbacks.
Copyright (c) 2016 Jurnal Florea
Florea: Jurnal Biologi dan Pembelajarannya indexed by: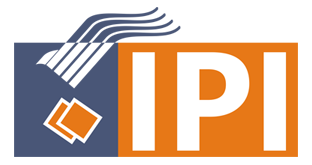 Copyright Florea: Jurnal Biologi & Pembelajarannya
View Florea Stats