HUBUNGAN ECOLITERACY DENGAN PERILAKU PRO-LINGKUNGAN PESERTA DIDIK SMP
Abstract
Abstrak
Perilaku pro-lingkungan adalah sebuah tindakan yang dilakukan secara sadar untuk mengurangi dampak negatif yang disebabkan oleh aktivitas manusia pada lingkungan. Perilaku pro-lingkungan peserta didik dapat ditingkatkan salah satunya melalui ecoliteracy. Penelitian ini bertujuan untuk mengetahui hubungan ecoliteracy dengan perilaku pro-lingkungan peserta didik SMP. Penelitian ini dilaksanakan di SMPN 45 Jakarta pada semester genap bulan Mei  tahun ajaran 2017-2018. Metode yang digunakan adalah metode deskriptif dengan studi korelasional. Sampel yang digunakan sebanyak 168 peserta didik yang dipilih dengan teknik simple random sampling. Hasil uji prasyarat diketahui bahwa data berdistribusi normal dan homogen. Koefisien korelasi yang diperoleh sebesar 0,171 dan nilai signifikansi sebesar 0,026, artinya terdapat hubungan yang signifikan antara ecoliteracy dengan perilaku pro-lingkungan peserta didik SMP Negeri 45 Jakarta. Koefisien determinasi yang diperoleh sebesar 0,029, artinya ecoliteracy berkontribusi terhadap perilaku pro-lingkungan peserta didik SMP Negeri 45 Jakarta sebesar 2,9%.
Kata kunci: Ecoliteracy, perilaku pro-lingkungan, peserta didik.
ABSTRACT
Pro-environmental behavior is a conscious act to reduce the negative impact caused by human activity on the environment. Pro-environment behavior in students can be improved through ecoliteracy. This study aims to determine the relationship of ecoliteracy with pro-environment behavior in students of junior high school. This research was conducted at 45 Jakarta junior high school on May 2017-2018. The method used is descriptive method with correlational study. Total of sample are 168 students selected by simple random sampling technique. The result of prerequisite test known that the data are normally distributed and homogeneous. The correlation coefficient is 0.171 and the significance value is 0.026, it means there is a significant correlation between ecoliteracy with pro-environment behavior of students of 45 Jakarta Junior High School. The coefficient of determination is 0.029, it means that ecoliteracy has determine pro-environment behavior of students of 45 Jakarta Junior High School equal to 2.9%.
Keywords: Ecoliteracy, pro-environment behavior, student.
Keywords
Ecoliteracy, perilaku pro-lingkungan, peserta didik.
References
Bronfman, N. C., Cisternas, P. C., Lopez-Vazquez, E., Maza, C., & Oyanedel, J. C. 2015. Understanding attituades and pro-environmental behaviors in a chilean community. Sustainability, 7, 14133-14152. doi:10.3390/su71014133
Capra, F. 2007. Sustainable living , ecological literacy, and the breath of life. Canadian Journal of environmental education, 12, 9-18.
Cimen,O., Yilmaz, M., & Colak, M. (2016). Investigating high school students' attitudes towards, beliefs about and behaviors associated with water and energy saving. International journal of education. 8, 122 - 135. doi:10.5296/ije.v8i2.9375
Cutter-Macenzie, A., & Smith, R. (2003). Ecological literacy: the 'missing paradigm' in environmental education (part one). Environmental education research, 9, 497-524. doi: 10.1080/1350462032000126131
Goleman, D., Bannett, L., & Barlow, Z. 2012. Ecoliterate: how educators are cultivating emotional, social, and ecological intelligence. United States: Jossey-Bass.
Kaiser, F. G., Britta, O., & Bogner, F. X. 2007. Behavior-based environmental attitude: Development. Journal of environmental psychology, 27, 242-251. doi:10.1016/j.jenvp.2007.06.004
Keraf, A. S. (2014). Filsafat lingkungan hidup alam sebagai sebuah sistem kehidupan. Sleman: PT Kanisius.
Kollmuss, A., & Agyeman, J. 2002. Mind the gap: why do people act environmentally and what are the barriers to pro-environmental behavior? Environmental education research, 8(3), 239-260.
Khaerani, M. 2017. Hubungan antara pengetahuan lingkungan hidup dengan perilaku peduli lingkungan. Skripsi. Jakarta: Fakultas Ilmu Sosial. Universitas Negeri Jakarta.
[KLH] Kementerian Lingkungan Hidup. 2012. Informasi mengenai adiwiyata. http://www.menlh.go.id/informasi-mengenai-adiwiyata/ [23 Maret 2018]
Laroche, M., Bergeron, J., & Barbaro-Forleo, G. (2001). Targeting consumers who are willing to pay more for environmentally friendly products. Journal of consumer marketing, 18(6), 503-520.
Locke, S., Russo, R., & Montoya, C. (2013). Environmental education and eco-literacy as tools of education for sustainable development. Journal of Sustainability Education, 4, 1-13
McGinn, A. E. 2014. Quantifying and understanding ecological literacy: a study of first year student at liberal arts institutions. Pennsylvania: Dickinson College.
Modi, A. G., & Patel, J. D. 2013. Classifying Consumers based upon their pro-environmental behaviour: an empirical investigation. Asian academy of management journal, 18, 85-104.
Pilgrim, S., Smith, D., & Pretty, J. 2007. A cross-regional assessment of the factors affecting ecoliteracy: implications for policy and practice. Ecological Applications, 17, 1742-1751.
Pitman, S. D., & Daniels, C. B. 2016. Quantifying ecological literacy in an adult western community: the development and application of a new assessment tool and community standard. Plose one, 1-18. doi: 10.1371/journal.pone.0150648
Riduwan, & Sunarto. (2014). Pengantar statistika untuk penelitian pendidikan, sosial, ekonomi, komunikasi, dan bisnis. Bandung: Alfabeta.
Ryansyah, A. 2016. Hubungan ecoliteracy dengan willingness to pay mahasiswa biologi membawa school lunch Skripsi. Jakarta: Fakultas Matematika dan Ilmu Pengetahuan Alam. Universitas Negeri Jakarta.
Surtikanti, H. K. 2009. Biologi lingkungan. Bandung: Prisma Press Prodaktama.
Ugulu, I. (2015). A quantitative investigation on recycling attitudes of gifted/talented students. Biotechnology & biotechnological equipment. 29, S20 - S26. doi: 10.1080/13102818.2015.1047168
Utina, R., & Baderan, D. W. 2013. Dampak kepadatan penduduk terhadap kondisi biofisik lingkungan hidup di provinsi gorontalo. Gorontalo: BKKBN.
Valentine, D. 2015. Peningkatan ecoliteracy siswa dalam pemanfaatan kebun karet sebagai sumber pembelajaran IPS. Jurnal Pendidikan Ilmu Sosial, 24.223-220.
Article Metrics
Abstract has been read : 787 times
PDF file viewed/downloaded: 0 times

DOI:

http://doi.org/10.25273/florea.v5i2.3126
Refbacks
There are currently no refbacks.
Copyright (c) 2018 Florea : Jurnal Biologi dan Pembelajarannya
This work is licensed under a
Creative Commons Attribution-ShareAlike 4.0 International License
.
Florea: Jurnal Biologi dan Pembelajarannya indexed by: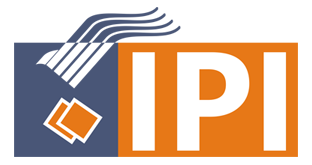 Copyright Florea: Jurnal Biologi & Pembelajarannya
View Florea Stats