PEMBELAJARAN MATAPELAJARAN BIOLOGI MATERI LINGKUNGAN DI SEKOLAH MENGENGAH ATAS DAN DAYA DUKUNGNYA TERHADAP LITERASI LINGKUNGAN SISWA
Abstract
The purpose of this study is to know the learning and the carrying capacity of environmental literacy on the subject of environmental biology at Senior High School, apply the type of qualitative research and use purposive sampling in sampling, data collection by questioner and interview. The results showed that the learning done by the teacher has not fully supported the optimization of students' literacy.
Keywords
biology learning, environmental literacy
References
AACTE. (2010). 21st Century Student Outcomes. Retrieved from http://www.p21.org/storage/documents/aacte_p21_whitepaper2010.pdf
Abrauw, A. E. S. (2011). Perilaku Masyarakat Dalam Pengelolaan Sampah Anorganik di Kecamatan Abepura Kota Jayapura. MGI, 25(1), 1–14.
Asan, I., Mile, S., & Ibraim, J. (2014). Attitudes of Macedonian High School Students towards the environment. Procedia-Social and Behavioral Sciences, 159, 636-642
Castelli, D. M., Barcelona, J. M., & Bryant, L. (2015). ScienceDirect Contextualizing physical literacy in the school environment : The challenges. Journal of Sport and Health Science, 4(2), 156–163. https://doi.org/10.1016/j.jshs.2015.04.003
Clarabel R.C dan Contreras, A. P. (2014). Assessment of Environmental Literacy , Concern and Disaster Preparedness Among College Students, 2(3), 1–11.
Derman, A., Sahin, E., & Hacieminoglu, E. (2016). Does Outdoor Education Make any Difference in Environmental Literacy of Pre-service Classroom Teachers ?, 11(15), 8491–8506.
Every, E., & Student, C. (2015). A Blueprint For Environmental Literacy.
Holdaway, D. (1979). The foundations of literacy (Vol. 138). Sydney: Ashton Scholastic
Fidan, N. K. (2016). Acquisition of Operational Environmental Literacy in, 11(13), 5951–5968
Haske, A. S., & Wulan, A. R. (2015). Pengembangan E-learning berbasis MOODLE dalam Pembelajaran Ekosistem untuk Meningkatkan Literasi Lingkungan Siswa pada Program Pengayaan, 402–409.
Karimzadegan, H., & Meiboudi, H. (2012). Exploration of environmental literacy in science education curriculum in primary schools in Iran, 46, 404–409. https://doi.org/10.1016/j.sbspro.2012.05.131
Loubser, C. P., Swanepoel, C. H., Chacko, C. P. C. (2001). Concept formulation for environmental literacy. South African Journal of Education. 21(4), 317-323.
Luppi, E. (2011). Training to Education for Sustainable Development through e-learning. Procedia-Social and Behavioral Sciences, 15, 3244-3251. https://doi.org/10.1016/j.sbspro.2011.04.279
Ozge, H., Moseley, C., & Cigdemoglu, C. (2011). Taking attention on environmental issues by an attractive educational game : enviropoly. Procedia - Social and Behavioral Sciences, 28, 801–806. https://doi.org/10.1016/j.sbspro.2011.11.146
Rahmawati, N. A., & Suyanto, T. (2016). Kepemimpinan Kepala Desa Jombangdelik Kecamatan Balongpanggang Kabupaten Gresik dalam Mendorong Partisipasi Masyarakat pada Pengelolaan Lingkungan. Jurnal Mahasiswa Teknologi Pendidikan, 2(4)
Article Metrics
Abstract has been read : 335 times
PDF file viewed/downloaded: 0 times

DOI:

http://doi.org/10.25273/florea.v4i2.1857
Refbacks
There are currently no refbacks.
Copyright (c) 2017 Florea : Jurnal Biologi dan Pembelajarannya
This work is licensed under a
Creative Commons Attribution-NonCommercial-NoDerivatives 4.0 International License
.
Florea: Jurnal Biologi dan Pembelajarannya indexed by: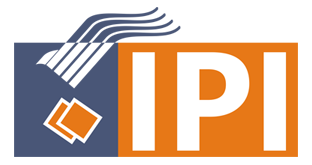 Copyright Florea: Jurnal Biologi & Pembelajarannya
View Florea Stats