UJI BAKTERI PELARUT FOSFAT DAN PENGHASIL IAA PADA MOL BUAH BINTARO (Cerbera manghas L).
Abstract
MOL contains superior microorganisms as decomposers activators of organic materials that can be used as plants fertilizer. The microorganisms that was contained in MOL was commercial biological agents. One way to get commercial biological agents was to look for potential bacteria that have a function as biofertilizer. The objective of this study was to screen for indigenous bacteria from MOL Bintaro fruit (Cerbera manghas L) that plays a role in the manufacture of biological fertilizers. The stages of this study were MOL making and sampling, sampling and bacterial screening by doing isolation and purification, continued by phosphate solvent bacteria test and IAA screening producing bacteria, then bacteria identification morphologically. The result of isolation and purification found that there were 35 kinds of bacteria from two samples of MOL Sample 1 was treated as 3 kg of Bintaro fruit and it was found that there were 18 bacteria. Furthermore, sample 2 was treated as 1.5 kg of Bintaro fruit and got 17 kinds of bacteria. The result of bacteria solvent screening found 7 isolates. The isolated bacteria that had the greatest solubility of phosphate were MBSD 6 with P isolated solvent index was 0.7 cm. The screening results of IAA-producing bacteria showed that MBSD 7 produced the highest IAA was 37.36 ppm and MBSP18 produced the lowest isolates was 6.27 ppm.
Keywords
Isolation; MOL; Cerbera manghas L; Fertilizer
Article Metrics
Abstract has been read : 424 times
PDF file viewed/downloaded: 0 times

DOI:

http://doi.org/10.25273/florea.v4i2.1752
Refbacks
There are currently no refbacks.
Copyright (c) 2017 Florea : Jurnal Biologi dan Pembelajarannya
This work is licensed under a
Creative Commons Attribution-NonCommercial-NoDerivatives 4.0 International License
.
Florea: Jurnal Biologi dan Pembelajarannya indexed by: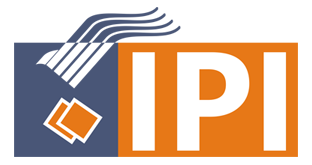 Copyright Florea: Jurnal Biologi & Pembelajarannya
View Florea Stats