Uji Kelayakan Panduan Praktikum Perkembangan Hewan Berbasis Project Based Learning Pada Materi Regenerasi
Abstract
The practicum guide used in animal development practicum is still simple and does not direct students to do practicum independently. This study aims to obtain the results of the development and feasibility of an animal development practicum guide based on project-based learning in regeneration material. This research is Research and development with a 4D development model with the stages of define, design, develop and disseminate. Data collection uses a material validation questionnaire, media and student responses. The test subjects were Biology Education students at the University of Jambi who were taking the Animal Development Practicum Course. The results of material validation obtained a score of 84.35% with very good criteria, the results of media validation obtained a score of 88% with very good criteria. It is stated that this practicum guide is feasible to be tested by students in the Animal Development Practicum Course.
Keywords
Practicum Guide; Project Based Learning; Regeneration
References
Afifi, R., Hindriana, A. F., & Soetisna, U. (2016). Implementasi Project Based Learning Berbasis Praktikum Terhadap Keterampilan dan Kesadaran Metakognitif mahasiswa Calon Guru Biologi. Bioedusiana, 1(1), 29–45.
Arifah, I., Maftukhin, A., & Fatmaryanti, S. D. (2014). Pengembangan Buku Petunjuk Praktikum Berbasis Guided Inquiry Untuk Mengopimalkan Hands On Mahasiswa Semester II Program Studi Pendidikan Fisika Universitas Muhammadiyah Purwokerto Tahun Akademik 2013/2014. Radiasi, 5(1), 24–28.
Astuti, I. A. D., Putra, I. Y., & Bhakti, Y. B. (2019). Developing Practicum Module of Particle Dynamics Based on Scientific Methods to Improve Students' Science Process Skills. Scientiae Educatia, 7(2), 183.
Fadillah, E. N., & Angraini, E. (2018). Pengembangan Modul Praktikum Genetika Berbasis Keterampilan Proses Sains Untuk Mahasiswa Program Studi Pendidikan Biologi. Edubiotik : Jurnal Pendidikan, Biologi Dan Terapan, 3 (1), 34–42.
Purnanto, A. W., & Mustadi, A. 2018. Analisis Kelayakan Bahasa Dalam Buku Teks Tema 1 Kelas I Sekolah Dasar Kurikulum 2013. Profesi Pendidikan Dasar. 3(2) :101.
Samsu, N., Mustika, D., Nafaida, R., & Manurung, N. (2020). Analisis Kelayakan dan Kepraktisan Modul Praktikum Berbasis Literasi Sains untuk Pembelajaran IPA. Jurnal IPA & Pembelajaran IPA, 4(1), 29–40.
Sugiyono. (2018). Metode Penelitian Kuantitatif Kualitatif dan R&D. Bandung: Alfabeta.
Suryaningsih, Y. 2017. Pembelajaran Berbasis Praktikum Sebagai Sarana Siswa untuk Berlatih Menerapkan Keterampilan Proses Sains dalam Materi Biologi. Bio Educatio.2 (2). 49–57.
Susantini, E., Thamrin, M., Isnawati, H., dan Lisdiana, L. (2012). Pengembangan petunjuk praktikum genetika untuk melatih keterampilan berpikir kritis. Jurnal Pendidikan IPA Indonesia.1(2) :102–108.
Wahyuni, S. (2015). "Pengembangan Petunjuk Praktikum IPA Untuk Meningkatkan Kemampuan Berpikir Kritis Siswa SMP." Jurnal Pengajaran Matematika Dan Ilmu Pengetahuan Alam 6(1):196–203.
Yuhanna, W. L. (2017, December). Implementasi Metode Small Research Project terhadap Prestasi dan Kemampuan Diseminasi Mahasiswa Pendidikan Biologi pada Mata Kuliah Zoologi Vertebrata. In Prosiding Seminar Nasional SIMBIOSIS (Vol. 2).
Article Metrics
Abstract has been read : 136 times
PDF file viewed/downloaded: 0 times

DOI:

http://doi.org/10.25273/florea.v9i1.12079
Refbacks
There are currently no refbacks.
Copyright (c) 2022 Florea : Jurnal Biologi dan Pembelajarannya
This work is licensed under a
Creative Commons Attribution-ShareAlike 4.0 International License
.
Florea: Jurnal Biologi dan Pembelajarannya indexed by: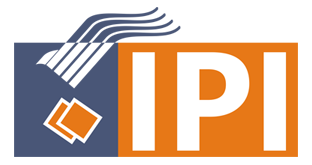 Copyright Florea: Jurnal Biologi & Pembelajarannya
View Florea Stats