KOMPOSISI DAN LUAS RELUNG MAKANAN IKAN PALUNG (Hampala macrolepidota C.V.1823) DI WADUK PB. SOEDIRMAN BANJARNEGARA, JAWA TENGAH
Abstract
This study aims to determine the composition and value of the natural feed niche of trough fish caught from the waters of the PB Reservoir. Sudirman. The research method used is a survey method with a sampling technique using purposive random sampling. The research location was divided into three stations, namely I (Karang Kemiri), II (Wanadadi), and III (Karang Jambe). Sampling was carried out three times (19 February, 07 March, and 2 August 2020). Data were analyzed descriptively comparatively. The results showed that the composition of the trough fish diet was dominated by Chlorophyta and plant debris. Based on the selectivity index and the most significant part of trough fish, including omnivorous fish. Large trough fish have a high food niche area. Small, medium and large trough fish have stiff competition for food in the waters
Keywords
Natural feed; composition; niche area; trough fish; PB reservoir;Sudirman.
References
Andrianto, T.T. (2005). Pedoman Praktis Budidaya Ikan Nila. Absolut Yogyakarta. 200.
American Public Health Association (APHA). (1989) Standard Methods for The Examination of Waters and Wastewater. 17th ed. American Public Health Association, American Water Works, Water ollution Control Federation. Washington, D.C. 1467.
A(2017). Standard Methods for Examination of Water and Wastewater. 23th ed. American Public Health Association. Washington, DC. 15
Asmawi, S. 1983. Pemeliharaan Ikan dalam Keramba. Gramedia Jakarta. 62.
Colwell, l.C. and Futuyma, D.J. (1971). On the Measurement of Niche Breadth and Overlap. Ecology, 32: 567–576.
Davis, C.C. (1955). The Marine and Fresh-Water Plankton. Michigan State University Press, United States of America.
Edmondson, W.T. (1963). Fresh-Water Biology. University of Washington, United States of America.
Effendi, I. (1997). Biologi Perikanan. Yayasan Pustaka Nusantara Yogyakarta.Oktaviani, I. 2006. Studi Kebiasaan Makanan Ikan Terbang (Hirundichtys oxycephlmus) di Perairan Binuangeun, Kabupaten Lebak, Propinsi Banten. Skripsi. Manajemen Sumberdaya Perairan, Fakultas Perikanan dan Ilmu Kelautan, Institut Pertanian Bogor. 45.
Effendie, M.I. (1979). Metode Biologi Perikanan. Yayasan Dwi Sri Bogor. 112.
Idrus, S.W.A. (2018). Analisis Kadar Karbondioksida di Sungai Ampenan Lombok. Jurnal Pijar MIPA, 13(2): 167–170.
Izzani, N. (2012). Kebiasaan Makanan Ikan Tembang (Sardinella fimbriata Cuvier and Valenciennes 1847) dari Perairan Selat Sunda yang Didaratkan di PPP Labuan, Kabupaten Pandeglang, Banten. Skripsi. Departemen Manajemen Sumberdaya Perairan Fakultas Perikanan dan Ilmu Kelautan, Institut Pertanian Bogor. 51.
Kordi, M.G dan Tancung, A.B. (2005). Pengelolaan Kualitas Air. Penerbit Rineka Cipta Jakarta. 208.
Krebs, C.J. (1989). Ecological Methodology. Harper and Row Publisher. New York. 652.
Moyle, P.B. and Senanayake, F.R. (1984). Resource Partitioning among The Fishes of Rainforest Streams in Sri Lanka. J. Zool. Lond, 202: 195–223.
Natarajan, A.V. And Jhingran, A. G. (1961). Index of Preponderance a Method of Grading The Food Element in The Stomach of Fishes. Indian J. Fish, 8(1): 54-59.
Nurnaningsih, Rahardjo, M.F., Sukimin, S. (2005). Pemanfaatan Makanan Oleh Ikan-ikan Dominan di Perairan Waduk Ir. H. Djuanda [Utilization of Food by Dominant Fishes at Ir. H. Djuanda Reservoir]. Jurnal Iktiologi Indonesia, 4(2): 61–65.
Peraturan Pemerintah (PP) Nomor 82. (2001). Pengelolaan Kualitas Air dan Pengendalian Pencemaran Air.
Pudjiastuti, I. (2013). Perbedaan Kadar BOD dan COD Sebelum dan Sesudah Pengoahan di RSUD Karanganyar. Jurnal Program D IV Kesehatan Kerja, Fakultas Kedokteran Universitas Sebelas Maret, Surakarta.
Ridwan, M (BMKG). (2020). Analisis Iklim: Prakiraan Musim Hujan Tahun 2020/2021 di Indonesia. https://www.bmkg.go.id/iklim/prakiraan-musim.bmkg. Diunduh pada 3 November 2020
Rukayah, S. dan Wibowo, D.N. (2010). Komposisi Spesies Ikan Introduksi pada Ekosistem Waduk Oligotrof (Acuan: untuk Konservasi Ikan Indigenous). Prosiding Seminar Nasional Biologi. Universitas Negeri Semarang.
Sachlan, M. (1982). Planktonologi. Universitas Diponegoro, Semarang.
Satia, Y., Octorina, P., Yulperius. (2011). Kebiasaan Makanan Ikan Nila (Oreochromis niloticus) di Danau Bekas Galian Pasir Gekbrong Cianjur – Jawa Barat. Jurnal Agroqua, 9(1): 1–6.
Siregar, A.S., Sulistyo, I., Setijanto. (2007). Analisis Isi Lambung Ikan Baceman (Mystus nemurus) di Sungai Klawing, Kabupaten Purbalingga Jawa Tengah. Seminar pada Forum Perairan Umum Indonesia IV. Palembang.
(2008). Kondisi Limnologis Zona Hilir Sungai Klawing Kabupaten Purbalingga Jateng sebagai Habitat Ikan Baceman (Mystus nemurus) dan Ikan
Article Metrics
Abstract has been read : 167 times
PDF file viewed/downloaded: 0 times

DOI:

http://doi.org/10.25273/florea.v8i2.11049
Refbacks
There are currently no refbacks.
Copyright (c) 2021 Florea : Jurnal Biologi dan Pembelajarannya
This work is licensed under a
Creative Commons Attribution-ShareAlike 4.0 International License
.
Florea: Jurnal Biologi dan Pembelajarannya indexed by: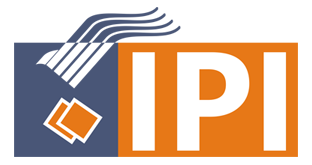 Copyright Florea: Jurnal Biologi & Pembelajarannya
View Florea Stats