UJI TINGKAT KEMATANGAN BUAH MANGGA MENGGUNAKAN PIGMEN ANTOSIANIN DARI BUNGA TELANG (Clitoria ternatea)
Abstract
Increased consumption of fruit requires consumers to understand how to choose good and ripe fruit. The level of fruit maturity can be known based on physical characteristics, including the parameters of size, weight, skin color, fragrance of the fruit, and the level of hardness of the fruit flesh. Determining the level of fruit maturity based on physical characteristics has a weakness that is subjective and inconsistent. Making indicators based on natural dyes, namely anthocyanins, to determine the level of sweetness of the fruit. The purpose of this research is to use anthocyanin pigments as an indicator of fruit sweetness level to determine fruit maturity. This research is an experimental laboratory and qualitative descriptive analysis with stages; Sample Extraction, Indicator Making, Indicator Application, Fruit Acidity Testing, Data Analysis. Based on the results of the study, there were quite visible color differences on toothpicks after being inserted into the fruit samples with a sweet taste and the fruit samples with a sour taste. The indicator shows that fruit with a sour taste (pH < 3) changes color from blue to reddish purple. If the taste is not too sour (pH 5), it does not experience a significant color change. In conclusion, the anthocyanins in telang flower can be used as an indicator solution because they have a blue color at neutral pH, a reddish color at pH = 2, the red color fades at pH = 3 and 4, and there is no color change at pH 5.
Keywords
anthocyanins; telang flower; pigment
References
Agrianin, L. (2019). Potensi Ekstrak Bunga Telang (Clitoria Ternatea) Sebagai Pewarna Alami Lokal Pada Berbagai Industri Pangan. Canrea Journal, 2(1), 32 - 37.
Fanany, M. R. (2020). Ekstraksi Antosianin dari Bunga Telang (Clitoria Ternatea) dengan Metode Maserasi. Skripsi. Fakultas Teknologi Industri, Jakarta : Universitas Pertamina.
Humas Kementerian Koordinator Bidang Perekonomian RI. (2020). Pemerintah Gencarkan Konsumsi Buah Nusantara, Dorong Masyarakat Lebih Sehat di Masa Pandemi. Retrievedfrom https://ekon.go.id/publiksi/detail/448/pemerintah-gencarkan-konsumsi-buah-nusantara-dorong-masyarakat-lebih-sehat-di-masa-pandemi
Ihsan, F., & Wahyudi, A. (2010). Teknik Analisis Kadar Sukrosa Pada Buah Pepaya. Buletin Teknik Pertanian, 15(1), 10 - 12.
Mahmudastussa'adah, A. (2014). Karakteristik Warna dan Aktivitas Antioksisdan Antosianin Ubi Jalar Ungu. Jurnal Teknol dan Industri Pangan, 2 (25), 176 - 184.
Muzdalifah. (2012). Kajian Preferensi Konsumen Terhadap Buah-Buahan Lokal di Kota Banjarbaru. Jurnal Agribisnis Perdesaan, 2(4), 297 - 309.
Nurdayati, e. a. (2016). Klasifikasi Kematangan Buah Mangga Harum Manis Berdasarkan Normalisasi Warna Menggunakan Metode Fuzzy Logic Berbasis Web. Bogor : FMIPA, Universitas Pakuan.
Pracaya. (2011). Bertanam Mangga. Jakarta: Penebar Swadaya.
Priska, M., Peni, N., Carvallo , L., & Ngapa, Y. D. (2018). Antosianin dan Pemanfaatannya. Cakra Kimia, 63 (2), 79 - 97.
Rachmayati. (2017). Pengaruh Tingkat Kematangan Buah Belimbing (Averrhoa carambola L.) dan Proporsi Penambahan Gula Terhadap Karakteristik Fisik, Kimia dan Organoleptik Jelly Drink Mengandung Karaginan. Jurnal Pangan dan Agroindustri, 5 (1), 49 - 60.
Kementerian Kesehatan RI. (2020). Pedoman Pencegahan dan Pengendalian Corona Virus Disease Covid-19. Jakarta : Direktorat Jenderal Pencegahan dan Pengendalian Penyakit.
Ritongga, R. P. (2021). Analisis Kesadaran Konsumen dalam Membeli Buah dan Sayur Melalui E-Commerce di Masa Pandemi Covid-19 (Kasus:E-Commerce Buah dan Sayur di Kota Medan). Medan : Skripsi Program Studi Agribisni, Fakultas Pertanian Universitas Sumatera Utara.
Sudjatha, W., & Wisaniyasa, N. W. (2017). Fisiologi dan Teknologi Pasca Panen (Buah dan Sayuran). Bali : Udayana University Press.
Supardan, D. (2020). Pelatihan Pembuatan Alat Deteksi Sederhana Boraks dan Formalin. Jurnal Pengabdian Masyarakat, 16 (2), 194 - 202.
Susanti, dkk. 2019. Pemanfaatan Ekstrak Kubis Ungu (Brassica Oleraceae) Sebagai Indikator Warna Pada Analisis Hidrokuinon. Akta Kimindo 4(2), 95 - 106
Yulianti. (2019). Analisis Kualitatif Boraks dalam Bakso dengan Indikator Alami Ekstrak Bunga Telang (Clitoria ternate L). Sainstech Farma, Vol 12 No. 1 , 13 - 166 : 15.
Article Metrics
Abstract has been read : 197 times
PDF file viewed/downloaded: 0 times

DOI:

http://doi.org/10.25273/florea.v8i2.11048
Refbacks
There are currently no refbacks.
Copyright (c) 2021 Florea : Jurnal Biologi dan Pembelajarannya
This work is licensed under a
Creative Commons Attribution-ShareAlike 4.0 International License
.
Florea: Jurnal Biologi dan Pembelajarannya indexed by: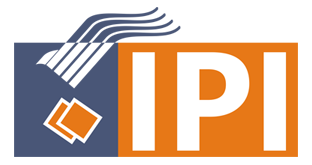 Copyright Florea: Jurnal Biologi & Pembelajarannya
View Florea Stats