EFEKTIVITAS EKSTRAK ETANOL DAUN MAHONI (Swietenia mahagoni (L.) Jacq.) TERHADAP LARVA Aedes aegypti L.
Abstract
The aim of the research were to evaluate the efficacy of botanical insecticide of S. mahagoni leaves extracts against larvae of Ae. aegypti, based on concentration of the leaves S. mahagoni extract, and in additional to determine secondary metabolites compounds of S. mahagoni leaves extract. The extraction of S. mahagoni leaves was done by using ethanol solvents and than was analyzed by using Thin Layer Chromatography. The result indicated that ethanolic extract of S. mahagoni leaf contained alkaloid, tannin, saponin, terpenoid, and flavonoid compounds. The value of LC50 and LC90 calculation showed that LC50 of ethanolic extract over second and third instar larvae respectively were 488 ppm and 644 ppm. However the value of LC90 of both instar larvae were 732 ppm and 797 ppm. Based on the above result, it can be concluded that ethanolic extract of S. mahagoni leaf was effective against larvae of Ae .aegypti.
Key words: Ae. aegypti, S. mahagoni, botanical insecticide
Article Metrics
Abstract has been read : 382 times
PDF file viewed/downloaded: 0 times

DOI:

http://doi.org/10.25273/florea.v4i2.1067
Refbacks
There are currently no refbacks.
Copyright (c) 2017 Florea : Jurnal Biologi dan Pembelajarannya
This work is licensed under a
Creative Commons Attribution-NonCommercial-NoDerivatives 4.0 International License
.
Florea: Jurnal Biologi dan Pembelajarannya indexed by: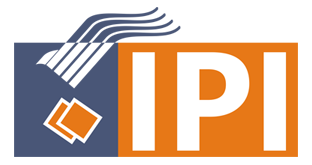 Copyright Florea: Jurnal Biologi & Pembelajarannya
View Florea Stats