Peningkatan Self-Regulated Learning Siswa melalui Konseling Ringkas Berfokus Solusi
Abstract
Penelitian ini bertujuan mengetahui peningkatan self-regulated learning melalui konseling ringkas berfokus solusi di SMP Muhammadiyah Turi Sleman. Jenis pada penelitian ini adalah eksperimen dengan type one group pretest posttest design. Subjek penelitian ditentukan dengan teknik non probability sampling design menggunakan purposive sampling. Siswa kelas VIII SMP Muhammadiyah Turi Sleman merupakan subjek yang terlibat pada penelitian ini. Hasil penelitian dapat disimpulkan bahwa peningkatan self-regulated learning mengalami perbedaan yang signifikan sebelum dan sesudah diberikan layanan konseling ringkas berfokus solusi.
Abstract: This study aims to find out the improvement of self-regulated learning through concise counseling focusing solutions in SMP Muhammadiyah Turi Sleman. The type of this research is experiment with type one group pretest posttest design. The research subjects were determined by using a non-probability sampling design using purposive sampling. Class VIII students of SMP Muhammadiyah Turi Sleman were the subjects involved in this study. The results of the study concluded that the increase in self-regulated learning experienced significant differences before and after being given a concise solution-focused counseling service.
Keywords
Self-regulated learning, Konseling ringkas berfokus solusi
References
Alhadi, S., & Supriyanto, A. (2017). Self-Regulated Learning Concept: Student Learning Progress. Seminar Nasional Bimbingan Konseling Universitas Ahmad Dahlan, 2.
Andrew, S., & Vialle, W. (1998). Nursing students' self-efficacy, self-regulated learning and academic performance in science. Nursing Times, 76(10), 427–432.
Bembenutty, H. (2007). Self-regulation of learning and academic delay of gratification: Gender and ethnic differences among college students. Journal of Advanced Academics, 18(4), 586–616.
Corey, G. (2015). Theory and practice of counseling and psychotherapy. Nelson Education.
Corey Gerald. (2012). Theory & Practice of group Counseling (ke 8). Broks / Cole Cengage Learning.
Creswell, J. W. (2009). Research Design California. Sage.
Fernando, F., & Rahman, I. K. (2018). Efektifitas Solution Focused Brief Therapy (Sfbt) Islami Guna Meningkatkan Regulasi Diri Mahasiswa Yang Mengalami Prokrastinasi. Journal of Innovative Counseling: Theory, Practice, and Research, 2(02), 16–31.
Kaharja, K., & Latipah, E. (2017). Pengaruh Konseling Islami Solution Focused Brief Therapy Terhadap Self-esteem Siswa Mtsn Bantul Kota Tahun 2015/2016. Jurnal Pendidikan Agama Islam, 13(1), 99–116.
Khafidhoh, I., & Purwanto, E. (2015). Pengembangan Model Bimbingan Kelompok Dengan Teknik Modeling Untuk Meningkatkan Self-Regulated Learning Pada Siswa Smp N 13 Semarang. Jurnal Bimbingan Konseling, 4(2).
Latipah, E. (2010). Strategi self regulated learning dan prestasi belajar: Kajian meta analisis. Jurnal Psikologi, 37(1), 110–129.
Mukhid, A. (2008). Strategi Self-Regulated Learning (Perspektif Teoritik). TADRIS: Jurnal Pendidikan Islam, 3(2).
Mulyani, D. (2013). Hubungan kesiapan belajar siswa dengan prestasi belajar. Konselor, 2(1).
Mutakin, F., Hidayah, N., & Ramli, M. (2016). Efektivitas Konseling Ringkas Berfokus Solusi untuk Meningkatkan Tanggung Jawab Belajar Siswa SMP. Jurnal Pendidikan: Teori, Penelitian, Dan Pengembangan, 1(11), 2220–2225.
Nelson, T. S., & Thomas, F. N. (2012). Miraculous Knowing: Epistemology and Solution-Focused Therapy: Duane R. Bidwell. In Handbook of Solution-Focused Brief Therapy (pp. 89–111). Routledge.
Panadero, E., Andrade, H., & Brookhart, S. (2018). Fusing self-regulated learning and formative assessment: A roadmap of where we are, how we got here, and where we are going. The Australian Educational Researcher, 45(1), 13–31.
Pintrich, P. R. (2000). The role of goal orientation in self-regulated learning. In Handbook of self-regulation (pp. 451–502). Elsevier.
Pintrich, P. R., & De Groot, E. V. (1990). Motivational and self-regulated learning components of classroom academic performance. Journal of Educational Psychology, 82(1), 33.
Rusandi, M. A., & Rachman, A. (2014). Efektifitas Konseling Singkat Berfokus Solusi (Solution Focused Brief Therapy) Untuk Meningkatkan Self Esteem Mahasiswa Program Studi Bimbingan Konseling Fkip Unlam Banjarmasin. Al'ulum, 62(4).
Saputra, W. N. E., Da Costa, A., & Alhadi, S. (2018). Creative Solution Focused Counseling Models (CSFCM): Strategi Kreatif untuk Mengembangkan Self-regulated Learning Siswa. Jurnal Kajian Bimbingan Dan Konseling, 3(4), 162–170.
Saputra, W. N. E., Wiretna, C. D., Utami, S. R., & Ramadhani, A. (2018). Drawing Solution: Ekspresi Seni dalam Konseling Ringkas Berfokus Solusi. Jurnal Fokus Konseling, 4(2), 185–191.
Sugiyono, P. D. (2013). Metode Penelitian Manajemen. Bandung: Alfabeta, CV.
Sugiyono, Prof Dr. (2010). Metode penelitian pendidikan. Pendekatan Kuantitatif.
Suharsimi. (2002). Metode Penelitian. Rineka Cipta.
Sumarmo, U. (2004). Kemandirian belajar: Apa, mengapa, dan bagaimana dikembangkan pada peserta didik. Makalah Pada Seminar Tingkat Nasional. FPMIPA UNY Yogyakarta Tanggal, 8.
Sumarwiyah, S., Zamroni, E., & Hidayati, R. (2015). Solution Focused Brief Counseling (Sfbc): Alternatif Pendekatan Dalam Konseling Keluarga. Jurnal Konseling GUSJIGANG, 1(2).
Wahyuni, I. (2015). Penerapan Solution Focused Brief Therapy (Sfbt) untuk Meningkatkan Kemampuan Komunikasi Interpersonal Siswa Kelas X IPA 1 SMA Negeri 1 Mojosari. Jurnal BK UNESA, 5(2).
Wiyono, B. D. (2015). Keefektifan Solution-Focused Brief Group Counseling untuk Meningkatkan Motivasi Berprestasi Siswa Sekolah Menengah Kejuruan. JKI (Jurnal Konseling Indonesia), 1(1), 29–37.
Woolfolk, A. (2010). Educational psychology: Modular Active Learning Edition. Prentice Hall.
Yulianti, P., Sano, A., & Ifdil, I. (2016). Self Regulated Learning Siswa Dilihat dari Hasil Belajar. Jurnal EDUCATIO: Jurnal Pendidikan Indonesia, 2(1), 98–102.
Zimmerman, B. J. (1990). Self-regulated learning and academic achievement: An overview. Educational Psychologist, 25(1), 3–17.
Article Metrics
Abstract has been read : 344 times
PDF file viewed/downloaded: 0 times

DOI:

http://doi.org/10.25273/counsellia.v10i1.4730
Refbacks
There are currently no refbacks.
This work is licensed under a
Creative Commons Attribution-NonCommercial-NoDerivatives 4.0 International License
.
---
Counsellia is Indexed By: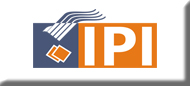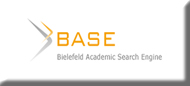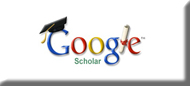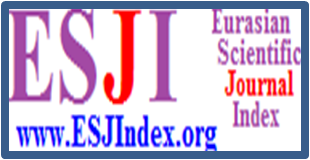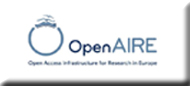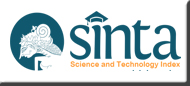 Counsellia Office:
Universitas PGRI Madiun
Program Studi Bimbingan dan Konseling
 


View Counsellia Stats
---
This work is licensed under a
Creative Commons Attribution-NonCommercial-ShareAlike 4.0 International License
.