Faith-Base Communities (FBCs) in Ecological Counseling (EC) to Promote Well-Being (WB) in Millenial Era
Abstract
Well-being are the populer issues among academic researchers. This issues related to any change in millennial era. This article aimed to explain how faith-base community (FBCs) could promote well-being (WB) in millennial era. Data gathered by literature study included journal articles and books. The results of the study indicated  that the efforts to promote well-being wellbeing could be done with collaborative efforts of counselors with faith communities. There were many evidence showed that faith-base community (FBCs) could  be important collaborators to deliver a mission of morality and bring the mission of promoting psychological well-being (WB) in society. The implication of the study that counselors had to have the ecological competences that could lead the counselor to the multicultural thinking paradigm, as well as the development of the systemic intervention framework.

Kesejahteraan psikologis merupakan kajian yang populer dikalangan peneliti.  Kajian ini berkatian dengan beberapa perubahan di era milenial.  Artikel ini bertujuan untuk menjelaskan mengenai komunitas beragama yang dapat berfungsi sebagai alternative untuk mempromosikan kesejahteraan psikologis di era milenial.  Data yang diperoleh dalam penulisan artikel ini dilakukan dengan melakukan kajian literatur.  Hasil kajian ini menunjukkkan adanya beberapa bukti bahwa komunitas beragama dapat menjadi kolaborator penting dalam menyampaikan misi moralitas dan misi tercapainya kesejahteraan psikologis di masyarakat.  Implikasi temuan ini terhadap profesi konseling yaitu agar konselor memiliki komptensi ekologis yang akan membantunya memiliki paradigma multukultural, maupun pengembangan kerangka intervensi sistemik.
Keywords
Ecological Counseling; Faith-Base Communities ; Well-Being
References
Afrianto, R. A., Siregar, B. & Firdaus, I. (2015). Hubungan Antara Psychological Well Being (Kesejahteraan Psikologi) dengan Kepuasan Kerja pada PNS Dinas Sosial Provinsi Lampung. Jurnal Psikologi. Fakultas Psikologi, Universitas Bhayangkara Jakarta Raya
Berry, J. W., Poortinga, Y. H., Segall, M. H., & Dasen, P. R. (2002). Cross-Cultural Psychology, Research and Applications (Second Edi). United State of America: Cambridge University Press.
Boddie, S. C. (2002). Fruitful Partnerships in a Rural African American Community: Important Lessons for Faith-Based Initiatives. The Journal of Applied Behavioral Science, 38(3), 317–333. https://doi.org/10.1177/0021886302038003004
Bronfenbrenner, U. (1979). The Ecology of Human Develpment. Experiments by nature and design. https://doi.org/10.1017/CBO9781107415324.004
Cashman, R., Rhodes, S. D., Kelley, C., Sim, F., Alonzo, J., Mcguire, J., … Reboussin, B. (2012). Using Community-Based Participatory Research ( CBPR ) to Develop a Community-Level HIV Prevention Intervention for Latinas : A Local Response to a Global Challenge, 3. https://doi.org/10.1016/j.whi.2012.02.002
Christens, B. D. (2012). Targeting empowerment in community development : a community psychology approach to enhancing local power and well-being, 47(4), 538–554. https://doi.org/10.1093/cdj/bss031
Cook, E. P. (2012). Understanding People in Context, the Ecological Perspective in Counseling. ASCA.
Dodge, R., Daly, A. P., Huyton, J., & Sanders, L. D. (2012). The challenge of defining wellbeing, 2, 222–235. https://doi.org/10.5502/ijw.v2i3.4
Everett L. Worthington, J. (1989). Religious Fatih Across the Life Span: Implications for Counseling and Research. The Counseling Psychologist, 17(4), 555–612. Retrieved from tcp.sagepub.com
Hidayat, A. (2016). holistic Vision: Integrative Approach in Guidance and Counseling Services. GUIDENA: Jurnal Ilmu Pendidikan, Psikologi, Bimbingan dan Konseling 6, (1). https://doi.org/10.24127/gdn.v6i1.375
Huppert, F. A., & So, T. T. C. (2013). Flourishing Across Europe : Application of a New Conceptual Framework for Defining Well-Being, 837–861. https://doi.org/10.1007/s11205-011-9966-7
Koenig, H. G. (2005). Faith and Mental Health. Philadelphia: Templeton Foundation Press.
Leddy, S. K. (2006). Health Promotion, Mobilizing Strenghts to Enhance Health, Wellness, and Well-Being. Philadelphia: F. A. Davis Company Copyright.
Lewis, J. a., Lewis, M. D., Daniels, J. a., & D'Andrea, M. J. (2010). Community Counseling: A Multicultural-Social Justice Perspective, 360. Retrieved from http://books.google.com/books?id=yI67jM3BP_IC&pgis=1
McMahon, H. G., Mason, E. C. M., Daluga-Guenther, N., & Ruiz, A. (2014). An Ecological Model of Professional School Counseling. Journal of Counseling & Development, 92(4), 459–471. https://doi.org/10.1002/j.1556-6676.2014.00172.x
Santrock, J. W. (2012). Life Span Development. Jakarta: Erlangga.
Undang-Undang Nomor 20 Tahun 2003 Tentang Sistem Pendidikan Nasional.
Wells, I. E. (2010). Psychological Well-Being. New York: Nova Science Publishers, Inc.
West, C. P., Dyrbye, L. N., Rabatin, J. T., Call, T. G., Davidson, J. H., Multari, A., … Shanafelt, T. D. (2014). Intervention to Promote Physician Well-being, Job Satisfaction, and Professionalism A Randomized Clinical Trial, 55905(4), 527–533. https://doi.org/10.1001/jamainternmed.2013.14387
Yansaputri, I. S. & Wijaya, H. E. (2017). The Role of Social Emotional Health on Academic Achievent of college Student. GUIDENA: Jurnal Ilmu Pendidikan, Psikologi, Bimbingan dan Konseling 7, 1. http://dx.doi.org/10.24127/gdn.v7i1.748.
Article Metrics
Abstract has been read : 842 times
PDF file viewed/downloaded: 0 times

DOI:

http://doi.org/10.25273/counsellia.v9i1.3209
Refbacks
There are currently no refbacks.
This work is licensed under a
Creative Commons Attribution-NonCommercial-NoDerivatives 4.0 International License
.
---
Counsellia is Indexed By: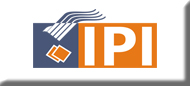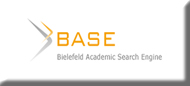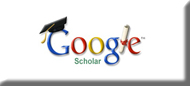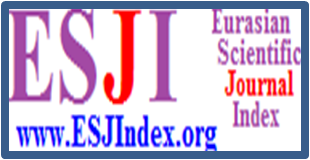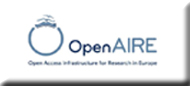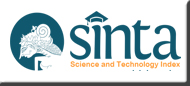 Counsellia Office:
Universitas PGRI Madiun
Program Studi Bimbingan dan Konseling
 


View Counsellia Stats
---
This work is licensed under a
Creative Commons Attribution-NonCommercial-ShareAlike 4.0 International License
.