Hubungan kontrol diri dengan perilaku bullying siswa
Abstract
Perasaan aman dan nyaman berada di sekolah sangat dibutuhkan oleh setiap siswa untuk menunjang pengembangan potensinya. Fenomena yang terjadi terdapat beberapa siswa yang mengalami kekerasan di sekolah berupa perilaku bullying. Kemunculan perilaku ini dapat disebabkan oleh berbagai faktor, salah satunya yaitu kontrol diri. Penelitian bertujuan untuk mendeskripsikan kontrol diri dan perilaku bullying siswa, serta menguji hubungan kontrol diri dan perilaku bullying siswa. Penelitian ini merupakan penelitian deskriptif dan korelasional dengan subjek penelitian 47 siswa. Penelitian menggunakan instrumen angket yang disusun dengan meggunakan model skala likert. Data diolah dengan teknik statistik deskriptif dan untuk uji korelasi kedua variabel digunakan rumus product moment correlation. Hasil penelitian mengungkapkan terdapat hubungan yang signifikan antara kontrol diri dengan perilaku bullying siswa.
Feelings of comfort and secure in the school is needed by every student to support the development of potentialities. The phenomenon that occurs there are some students who experienced violence in schools in the form of bullying behavior. The appearance of this behavior can be caused by various factors, one of which is self-control. The study aims to describe self-control and bullying behavior of students, as well as to examine the relationship of self-control and student bullying behavior. This research is a descriptive and correlational research with subject of research of 47 students. The research used questionnaire instrument that was prepared using Likert scale model. Data is processed by descriptive statistical techniques and for the correlation test of both variables used product moment correlation formula. The results revealed there was a significant relationship between student's self-control and bullying behavior.

Keywords
kontrol diri, perilaku bullying, siswa
References
Baumeister, R. F. dkk. (2007). The Strenght Model of Self Control. Association for Psychological Science, 16, 351–355.
Coloroso, B. (2007). Stop Bullying! Memutus Rantai Kekerasan Anak Prasekolah hingga SMU. Jakarta: Serambi Ilmu Semesta.
Deswita. (2012). Psikologi Perkembangan Peserta Didik. Bandung: Remaja Rosdakarya Offset.
Fatimah, N. R. (2010). Peningkatan Kemampuan Pengambilan Keputusan Melalui Layanan Bimbingan Kelompok Pada Siswa Kelas X.5 Di SMA Negeri 2 Ungaran. Skripsi.Universitas Negeri Semarang.
Firman, F., Karneli, Y., & Hariko, R. (2018). Improving Students' Moral Logical Thinking and Preventing Violent Acts Through Group Counseling in Senior High Schools. Advanced Science Letters, 24(1), 24-26.
Ghufron, M. N. dkk. (2011). Teori-teori Psikologi. Yogyakarta: Ar Ruzz Media.
Hamzah, Z. A. B. Z. (2012). Perilaku Berbahasa Kasar dalam Kalangan Remaja Sekolah. In Singapore International Journal of Language and Literature (pp. 112–117). Sarawak: Singapore International Press.
Harefa, B. (2016). Kapita Selekta Perlindungan Hukum Bagi Anak. Yogyakarta: Deepublish.
Hariko, R. (2017). Landasan Filosofis Keterampilan Komunikasi Konseling. Jurnal Kajian Bimbingan dan Konseling, 2(2), 41-49.
Hariko, R. (2018). Are High School Students Motivated to Attend Counseling?. COUNS-EDU: The International Journal of Counseling and Education, 3(1), 14-21.
Jailani & Lahinda, Y. (2015). Analisis Proses Pemecahan Masalah Matematika Siswa Sekolah Menengah Pertama. Jurnal Riset Pendidikan Matematika, Vol. 2 No., 148–161.
Merdeka, H. R. (2017). 767 Siswa Di 9 Provinsi Alami Kekerasan Di Sekolah. Retrieved from http://www.rmol.co/read/2012/08/02/73246/767-Siswa-Di-9-Provinsi-Alami-Kekerasan-Di-Sekolah-
Muthmainah, D. A. (2017). Semakin Banyak yang Melaporkan Kasus "Bullying". Retrieved from https://www.cnnindonesia.com/gaya-hidup/20170722163858-277-229641/semakin-banyak-yang-melaporkan-kasus-bullying
Purbaya, A. A. (2018). SMAN 1 Semarang Blak-Blakan Kasus Bullying Berujung 2 Siswa Dipecat. Retrieved from https://news.detik.com/berita-jawa-tengah/d-3894976/sman-1-semarang-blak-blakan-kasus-bullying-berujung-2-siswa-dipecat.html
Rosyada, D. (2017). Madrasah dan Profesionalisme Guru dalam Arus Dinamika Pendidikan Islam di Era Otonomi Daerah. Depok: Kencana.
Rusuli, I. (2014). Refleksi Teori Behavioristik Dalam Perspektif Islam. Jurnal Pencerahan, 8 (1)
Santrock, J. W. (2007). Remaja. Jakarta: Erlangga.
Sari, F. (2018). Metode dalam Pengambilan Keputusan. Yogyakarta: Deepublish.
Saripah, I. (2010, November). Model Konseling Kognitif Perilaku Untuk Menanggulangi Bullying Siswa. In Proceedings Of The 4th International Conference On Teacher Education: Join Conference Upi &Upsi Bandung, Indonesia (pp. 720-726).
Sasmita, H., Keliat, B. A., & Budiharto, B. (2010). Peningkatan Kemampuan Kognitif dan Perilaku Pada Klien dengan Harga Diri Rendah Melalui Cognitive Behaviorur Therapy. Jurnal Keperawatan Indonesia, 13(1), 26-31.
Setiawan, D. (2016). Mengejutkan! Bullying di Sekolah Meningkat, Jadi Perhatian Serius Jokowi dan KPAI. Retrieved from http://www.kpai.go.id/berita/mengejutkan-bullying-di-sekolah-meningkat-jadi-perhatian-serius-jokowi-dan-kpai/
Taufik. (2014). Mencegah dan Mengatasi Tingkah Laku Bullying Melalui Layanan Bimbingan kelompok. In Proceeding Guidance and Counseling International Seminar and Workshop.
Thalib, S. B. (2010). Psikologi Pendidikan Berbasis Analisis Empiris Aplikatif. Jakarta: Kencana.
Tharsis, T. P. (2010). Thomas Paul Tharsis. America: Facts On File.
Tim Yayasan Semai Jiwa Amini (SEJIWA). (2008). Mengatasi Kekerasan di Sekolah dan Lingkungan Sekitar Anak. Jakarta: Grasindo.
Trittin, D., & Lawrence, A. (2014). Parents, Are you ready to Launch. Jakarta: Kesain Blanc.
Warisman, E. (2016). Penerapan Metode Stimulus Response Learning untuk Meningkatkan Hasil Belajar Siswa Pada Pembelajaran IPS tentang Lingkungan Alam Sekitar, 4 No. 2. Retrieved from antologi.upi.edu/file/TURUNAN_SKRIPSI
Wicaksana, I. (2008). Mereka Bilang Aku Sakit Jiwa. (Kanisius, Ed.). Yogyakarta.
Widiana, H. S. dkk. (2004). Kontrol Diri dan Kecendrungan Kecanduan Internet. Indonesian Psychologycal Journal, Vol. 1 No., 6–16.
Wijayaka, B. (2015). Pelaku Kekerasan di Sekolah Meningkat. Retrieved from http://www.beritasatu.com/kesra/337018-pelaku-kekerasan-di-sekolah-meningkat.html
Wiyani, N. A. (2012). Save Our Children from School Bullying. Yogyakarta: Ar Ruzz Media.
Yaumi, M. (2016). Pendidikan Karakter: Landasan, Pilar dan Implementasi. Jakarta: Prenadamedia Group.
Zulfiyaturrizqiyah. (2012). Perilaku Bullying di Kalangan Remaja Awal (Studi Fenomenologi Sekolah Menengah Pertama). Skripsi. Universitas Negeri Malang.
Article Metrics
Abstract has been read : 1728 times
PDF file viewed/downloaded: 0 times

DOI:

http://doi.org/10.25273/counsellia.v8i2.2693
Refbacks
There are currently no refbacks.
This work is licensed under a
Creative Commons Attribution-NonCommercial-NoDerivatives 4.0 International License
.
---
Counsellia is Indexed By: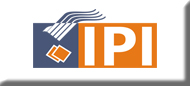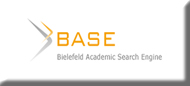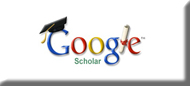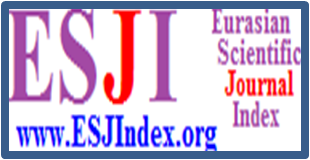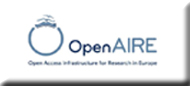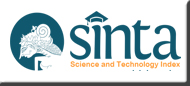 Counsellia Office:
Universitas PGRI Madiun
Program Studi Bimbingan dan Konseling
 


View Counsellia Stats
---
This work is licensed under a
Creative Commons Attribution-NonCommercial-ShareAlike 4.0 International License
.