Perbedaan minat belajar bimbingan dan konseling ditinjau dari metode pembelajaran student team achievement division
Abstract
Proses pembelajaran bimbingan dan konseling harus dilakukan secara dinamis mengikuti perkembangan teknologi informasi dan perkembangan anak di era teknologi yang semakin canggih. Penelitian ini memiliki tujuan untuk mengetahui tingkat perbedaan minat belajar bimbingan dan konseling ditinjau dari metode pembelajaran Student Team  Achievement Division pada siswa SMP Negeri 2 Kota Madiun. Lokasi penelitian adalah SMP Negeri 2 Kota Madiun Tahun Pelajaran 2016/2017 semester I kelas VII G dan H dengan jumlah masing-masing kelas sebanyak 26 siswa. Desain penelitian adalah eksperimen kuasi nonequivalent control group design. Teknik analisis yang digunakan adalah uji beda dengan pendekatan uji independent sample t test. Hasil penelitian menunjukkan bahwa nilai t test minat belajar dengan diasumsikan kedua varians tidak sama adalah -2,355 dengan probabilitas 0,023; maka dapat disimpulkan bahwa ada perbedaan yang signifikan antara rata-rata minat belajar antara kelas yang diberikan treatment pembelajaran STAD dengan kelas yang tidak diberi pembelajaran STAD.

Abstrac
The process of counselling and guidance should be done dynamically, following the development of information technology and student development in the sophisticated era. The purpose of the research is to know the different level of student enthusiasm in counselling and guidance perceiving from Student Team Acheivment Division method in SMP Negeri 2 Madiun. The location of research is in SMP Negeri 2 Madiun in academic year 2016/2017, at first semester in class VII G and H each classconsists of  26 student. The research design is quasi experiment non-equivalent control group design.  The analytical technique wich used is different test with the approach of independent sample t - test. The result of the resarch shows that the t – test score of student enthusiasm wich is assumed as different variants is -2,355 by 0,023 in probability; so it  can be concluded that there are significant differance between the average of enthusiasm for the classs wich is given the treatment by STDA methot and the class wich isn't given the method.
Keywords
Student Team Achievement Division, Minat Belajar, Bimbingan dan Konseling
References
Antonius Widi Asmoro. (2017). Peningkatan Aktivitas dan Hasil Belajar Menggunakan Model Pembelajaran STAD pada Materi Barisan dan Deret Bilangan. Jurnal Edumath. Volume 3 No. 1. Hlm. 28-33.
Elfina. (2015). Metode Pembelajaran Kooperatif Model STAD (Student Teams Achievement Division) untuk Meningkatkan Prestasi Belajar PKN Pada Siswa Kelas VI SD Negeri 05 Nanggalo Kecamatan Koto XI Tarusan Tahun Pelajaran 2013/2014. Jurnal Konseling dan Pendidikan. Vol. 3 No. 3, November 2015. hlm. 21-32.
Indrawati Sumuri. (2015). Penerapan Model Pembelajaran Kooperatif Tipe STAD Untuk Meningkatkan Hasil Belajar Siswa Pada Materi Energi Panas di Kelas IV SD Inpres Siuna. Jurnal Kreatif Tadulako Online. Vol. 4 No. 12. Hlm.101-107.
Nanik Pudjowati. (2009). Implementasi Model STAD (Student Teams Achievement Divisions) Sebagai Upaya Peningkatan Apresiasi HAM pada Peserta Didik Kelas VII SMP 1. Jurnal Lemlit, Volume 3 Nomer 2, Hlm. 83-94.
Riyanto, Slamet. (2017). Statistik dengan Program IBM SPSS 24: Statistik untuk Pemula dan Contoh Riset Penelitian. Yogyakarta: LeutikaPrio
Zainal Aditama dan Taufiq Hidayat. (2014). Penerapan Model Pembelajaran Stad (Student Teams-Achievement Division) terhadap Hasil Belajar Ketepatan Service Bawah Bolavoli. Jurnal Pendidikan Olahraga dan Kesehatan. Volume 02 Nomor 01 Tahun 2014, Hlm. 41 – 44.
Article Metrics
Abstract has been read : 471 times
PDF file viewed/downloaded: 0 times

DOI:

http://doi.org/10.25273/counsellia.v8i1.2239
Refbacks
There are currently no refbacks.
This work is licensed under a
Creative Commons Attribution-NonCommercial-NoDerivatives 4.0 International License
.
---
Counsellia is Indexed By: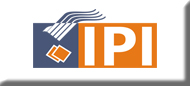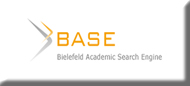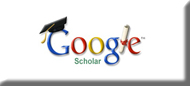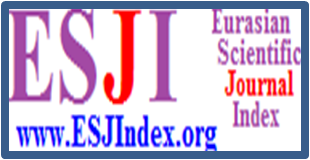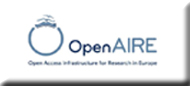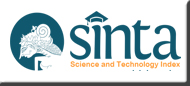 Counsellia Office:
Universitas PGRI Madiun
Program Studi Bimbingan dan Konseling
 


View Counsellia Stats
---
This work is licensed under a
Creative Commons Attribution-NonCommercial-ShareAlike 4.0 International License
.