Potret interpersonal communication skill mahasiswa calon konselor
Abstract
Tujuan dari studi ini untuk mengetahui tingkat interpersonal communication skill mahasiswa calon konselor. Studi ini merupakan penelitian deskriptif kuantitatif dengan instrumen pengumpulan data berupa skala Interpersonal Communication Skill (ICS). Subjek penelitian berjumlah 105 mahasiswa baru Program Studi Bimbingan dan Konseling di salah satu perguruan tinggi di Kota Yogyakarta yang diambil melalui teknik random sampling. Analisis data menggunakan analisis statistik deskriptif, dimana pengelompokkan kriteria dihitung menggunakan rumus standar deviasi dan mean. Hasil penelitian menunjukkan bahwa sebanyak 14,29% mahasiswa berada pada kriteria interpersonal communication skill sangat tinggi, 23,81% mahasiswa berada pada kriteria interpersonal communication skill tinggi, 37,14% mahasiswa berada pada kriteria interpersonal communication skill sedang, 20% mahasiswa berada pada kriteria sinterpersonal communication skill rendah, dan 4,76% siswa berada pada kriteria interpersonal communication skill sangat rendah. Hasil penelitian ini dapat dijadikan sebagai referensi dalam upaya mengembangkan interpersonal communication skill mahasiswa calon konselor.

Abstract
The purpose of this study is to determine the interpersonal communication skill level of the counselor candidate students. This study is a quantitative descriptive study with data collection instrument in the form of Interpersonal Communication Skill (ICS) scale. The subjects of the study were 105 students of Guidance and Counseling Study Program in one of the universities in Yogyakarta City which was taken by random sampling technique. The data were analyzed using descriptive statistical analysis, where the criteria were calculated using standard deviation and mean formulas. The results showed that as many as 14.29% of students are in the criteria of interpersonal communication skill is very high, 23.81% of students are in interpersonal communication skill criteria high, 37.14% of students are on interpersonal communication skill criteria are, 20% sinterpersonal communication skills criteria are low, and 4.76% of students are in very low interpersonal communication skill criteria. The results of this study can be used as a reference in an effort to develop interpersonal communication skill prospective student counselor
Keywords
keterampilan komunikasi interpersonal, konselor
References
Anyta, Nurul Diah. (2015). Komunikasi Antarpribadi Konselor terhadap ODHA di Klinik Vct RSUD Kabupaten Karanganyar. (Online), (http://eprints.ums.ac.id/38299/4/02.%20Naskah%20Publikasi.pdf), diakses 12 September 2017.
Corey, G. (2015). Theory and Practice of Counseling and Psychotherapy. Nelson Education.
Geldard, K., & Geldard, D. (2005). Practical Counselling Skills: An Integrative Approach. Palgrave Macmillan.
Gladding, S. T. (2012). Counseling: A Comprehensive Profession. New Jersey: Pearson Higher Ed.
Gumilang, Surya Galang. (2015). Evaluasi Keterampilan Komunikasi Interpersonal antara Konselor dengan Siswa, Staf Sekolah, dan Orangtua. Psikopedagogia Jurnal Bimbingan dan Konseling, 4(1): 83-87).
Nelson-Jones, R. (2008). Introduction to Counselling Skills: Text and Activities. Sage.
Pedersen, S. & Liu, M. (2003). Teachers' Beliefs about Issues in the Implementation of a Student-Centered Learning Environment. ETR&D, 51 (2); 57-76.
Radjah, C. L. (2016). Keterampilan Konseling Berbasis Metakognisi. Jurnal Kajian Bimbingan dan Konseling, 1(3), 90–94.
Rosjidan. (2002). Rekonseptualisasi Konsep BK dan Implikasinya pada Pola Pendidikan Konselor. Makalah disajikan pada Seminar dan Lokakarya Nasional Standardisasi Profesi BK, Jurusan PPB FIP UNY. Yogyakarta, 24-25 Oktober 2002.
Zamroni, M. (2009). Filsafat Komunikasi: Pengantar Ontologis, Epistemologis, Aksiologis. Yogyakarta: Graha Ilmu.
Article Metrics
Abstract has been read : 1146 times
PDF file viewed/downloaded: 0 times

DOI:

http://doi.org/10.25273/counsellia.v8i1.2027
Refbacks
There are currently no refbacks.
---
Counsellia is Indexed By: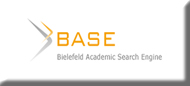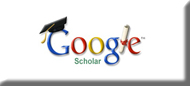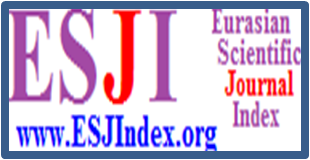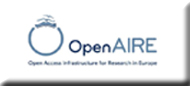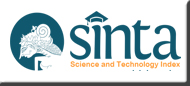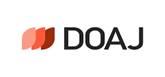 ---
Counsellia Office:
Universitas PGRI Madiun
Program Studi Bimbingan dan Konseling
 



View Counsellia Stats
---

This work is licensed under a Creative Commons Attribution-NonCommercial-ShareAlike 4.0 International License.