Strategi layanan bimbingan dan konseling dalam mereduksi sikap negatif tentang seks bebas
Abstract
Abstrak
Permasalahan remaja yang banyak disoroti saat ini menyangkut seks bebas. Sikap remaja terhadap seks bebas sangat beragam. Tujuan penelitian ini adalah mengetahui sikap siswa terhadap seks bebas serta bagaimana peran bimbingan dan konseling. Metode penelitian adalah survai. Subyek penelitian adalah siswa SMP di kabupaten Sleman. Jumlah subyek 466 siswa  yang diambil secara random sampling. Hasil penelitian ini, diperoleh data bahwa siswa SMP di Kabupaten Sleman lebih dari 50% responden memiliki sikap yang setuju terhadap seks bebas. Dari aspek biologis, 71% responden tergolong sangat setuju terhadap perilaku seks bebas, 55% tergolong sangat setuju dari aspek psikologis dan 61% sangat setuju dari aspek sosial. Ini berarti bahwa sebagian besar responden yaitu siswa SMP di Kabupaten Sleman memiliki sikap yang kurang baik terhadap perilaku seks bebas. Bimbingan dan konseling bertujuan memfasilitasi siswa dapat berkembang optimal. Bentuk fasilitasi mengembnagkan siswa melalaui empat komponen layanan yaitu layanan dasar, responsif, peminatan perencanaan individual dan dukungan sistem. Strategi layanan bimbingan dan konseling yang dapat digunakan dalam mereduksi sikap negatif siswa adalah layanan dasar seperti bimbingann klasikal, bimbingan kelompok dan pengembangan media inovatif. Layanan responsif seperti konseling individu, konseling kelompok dan konseling sebaya. Dukungan sistem dapat berupa parenting class bagi orangtua,  kolaborasi dengan BKKKBN dan Puskesmas tentang bahaya Seks bebas.
Kata kunci: strategi layanan, bimbingan, konseling, sikap, seks bebas
Abstract
The issue of teenagers that are mostly highlighted today is about free sex. The attitude of adolescents to free sex is very diverse. The purpose of this study was to determine students' attitudes toward sex and the role of guidance and counseling. The research method is survey. Subjects were junior high school students in the district of Sleman. Number of subjects 466 students drawn by random sampling. H acyl this study, data showed that junior high school students in Sleman more than 50% of respondents had an attitude in favor of the free sex. From the biological aspect, 71% of respondents strongly agreed pertained to free sex, 55% classified as very agree on the psychological aspects and 61% strongly agree on the social aspect. This means that most of the respondents are students of junior high school in Sleman have unfavorable attitudes towards sex behavior. Guidance and counseling aimed at facilitating students can develop optimally. Forms of facilitation mengembnagkan students melalaui four service components, namely the basic service, responsiveness, specialization individual planning and support system. Strategic guidance and counseling services that can be used in reducing the negative attitude of students is the basic services such as bimbingann classical, group counseling and the development of innovative media. Responsive services such as individual counseling, group counseling and peer counseling. Support system can be a parenting class for parents, collaboration with BKKKBN and health centers about the dangers of free sex.
Keywords: service strategy, guidance, counseling, attitude, free sex
Keywords
service strategy; guidance; counseling; attitude; free sex
References
American School Counselor Association. (2012). The ASCA National Model: A Frame work For School Counseling Program. Third Edition. Alexandria, VA: Author.
Caraka, P. B., & Nindiya, E. S. (2015, October). Implementasi Permendikbud RI Nomor 111 Tahun 2014 Dalam Pengembangan Layanan BK di Sekolah Menengah. In Prosiding Seminar Nasional Bimbingan Dan Konseling (pp. 55-61).
Depdiknas. (2008). Penataan Pendidikan Profesional Konselor dan Layanan Bimbingan dan Konseling Dalam Jalur Pendidikan Formal. Jakarta : Depdiknas.
Dictionary, W. (2012). Merriam-Webster Online Dictionary.
Fathur Rahman. (2012). Manajemen dan Pengembangan Program Bimbingan Konseling. Yogyakarta : Modul Pendidikan dan Latihan Profesi Guru Rayon 111 Universitas Negeri Yogyakarta.
Hidayat, Dede Rahmat. (2013). Bimbingan Konseling: Kesehatan Mental Di sekolah. Bandung : Remaja Rosda Karya.
Hunainah. (2011). Teori dan Implementasi Model Konseling Sebaya. Bandung: RIZQI PRESS.
Juntika. (2011). Membangun Peradaban Bangsa Indonesia Melalui Pendidikan dan Komprehensif Bermutu. Disampaikan dalam pidato Pengukuhan Prof. Dr. H. Juntika, M.Pd sebagai Guru Besar/Profesor dalam Bidang Bimbingan dan Konseling Pada Fakultas Ilmu Pendidikan Universitas Pendidikan Indonesia.
Kartadinata, S. (2011). Menguak Tabir Bimbingan dan Konseling sebagai Upaya Pedagogis.Bandung: UPI Press.
Kartadinata, S. (2003). Inventori Tugas Perkembangan. Bandung: Lab. PPB-UPI Bandung.
Myrick, Robert D. (2011). Developmental Guidance and Counseling : A Practical Approach Fifth edition. Minneapolis : Educational Media Corporation.
Notoatmodjo, G. (2007). Exploring the 'Weakest Link': A Study of Personal Password Security (Doctoral dissertation, The University of Auckland, New Zealand).
Peraturan Menteri Pendidikan dan Kebudayaan RI Nomor 111 Tahun 2014 tentang Bimbingan dan Konseling Pada Pendidikan Dasar dan Pendidikan Menengah.
Santoadi, Fajar. (2010). Manajeman Bimbingan dan Konseling Komprehensif. Yogyakarta : Universitas Sanata Dharma.
Soetjiningsih, S. (2004). Tumbuh Kembang Remaja dan Permasalahannya. Sagung Seto. Jakarta, 320.
Susilarti, E., & Sustiwi, F. (2005). "Tahun 2004, 560 Remaja Hamil Kecelakaan" dalam. Harian Kedaulatan Rakyat.
Supriatna, Mamat. (2011). Bimbingan dan Konseling Berbasis Kompetensi. Jakarta: PT Rajagrafindo Persada.
Undang-Undang Republik Indonesia Nomor 20 Tahun 2003 tentang Sistem Pendidikan Nasional
Villarruel, F. A., Perkins, D. F., Borden, L. M., & Keith, J. G. (Eds.). (2003). Community youth development: Programs, policies, and practices. Sage Publications.
Yusuf, S., & Nurihsan, J. (2008). Teori kepribadian. Bandung: Remaja Rosdakarya.
Article Metrics
Abstract has been read : 1265 times
PDF file viewed/downloaded: 0 times

DOI:

http://doi.org/10.25273/counsellia.v7i1.1180
Refbacks
There are currently no refbacks.
---
Counsellia is Indexed By: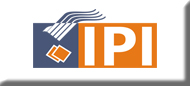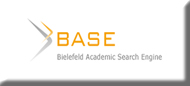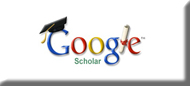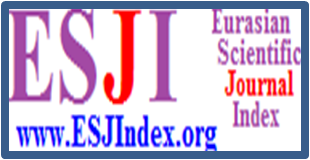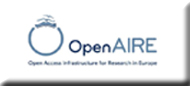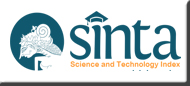 Counsellia Office:
Universitas PGRI Madiun
Program Studi Bimbingan dan Konseling
 


View Counsellia Stats
---
This work is licensed under a
Creative Commons Attribution-NonCommercial-ShareAlike 4.0 International License
.